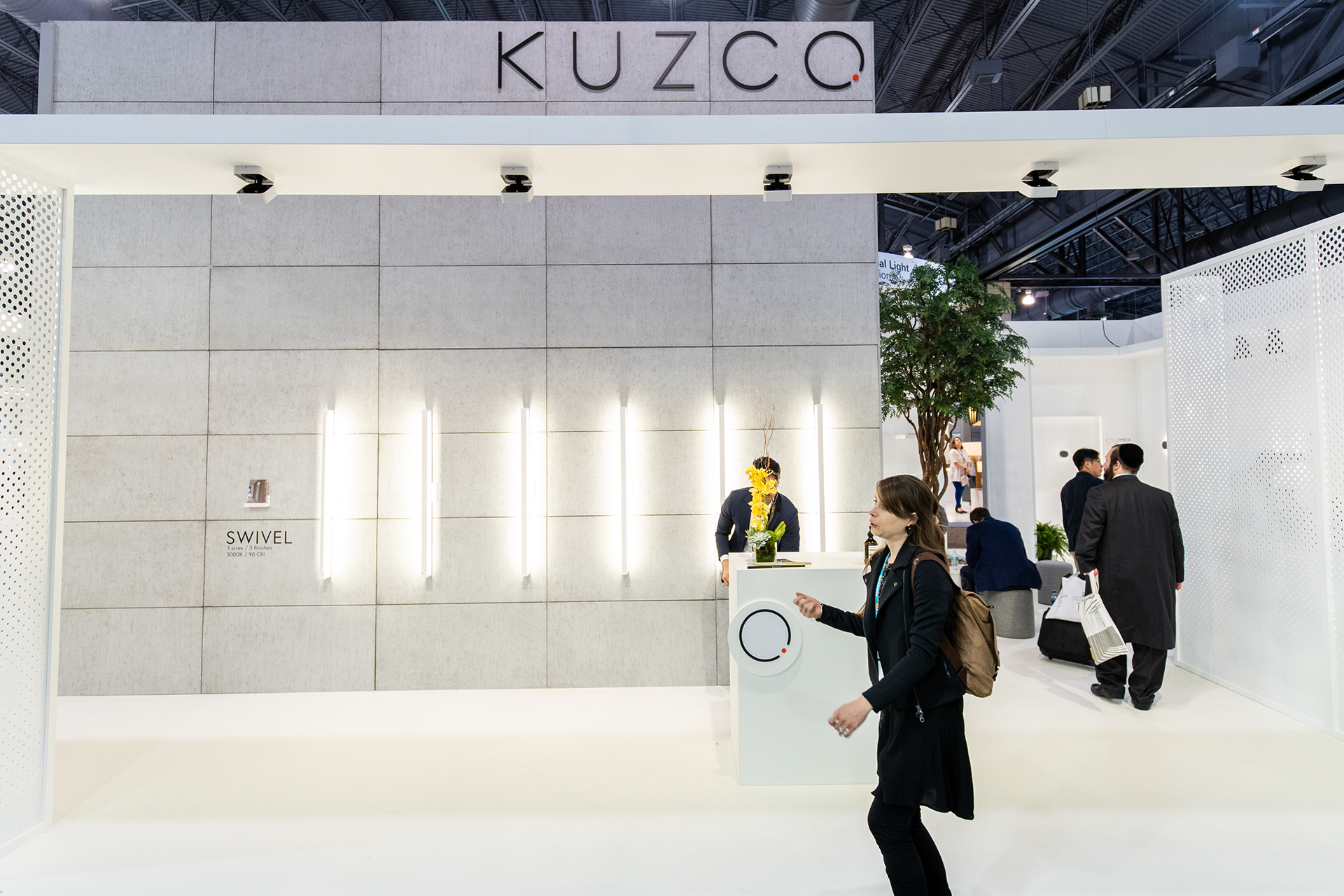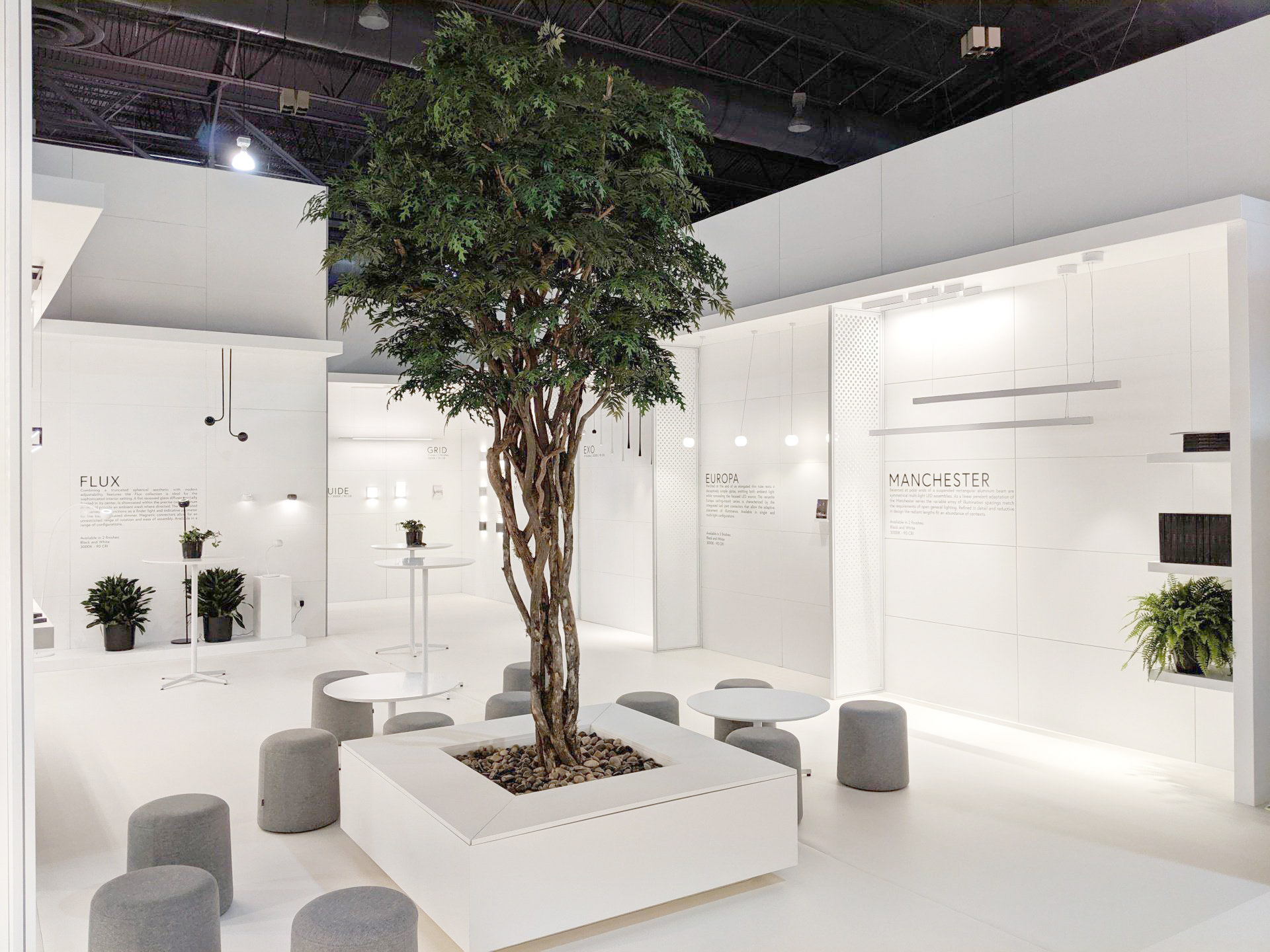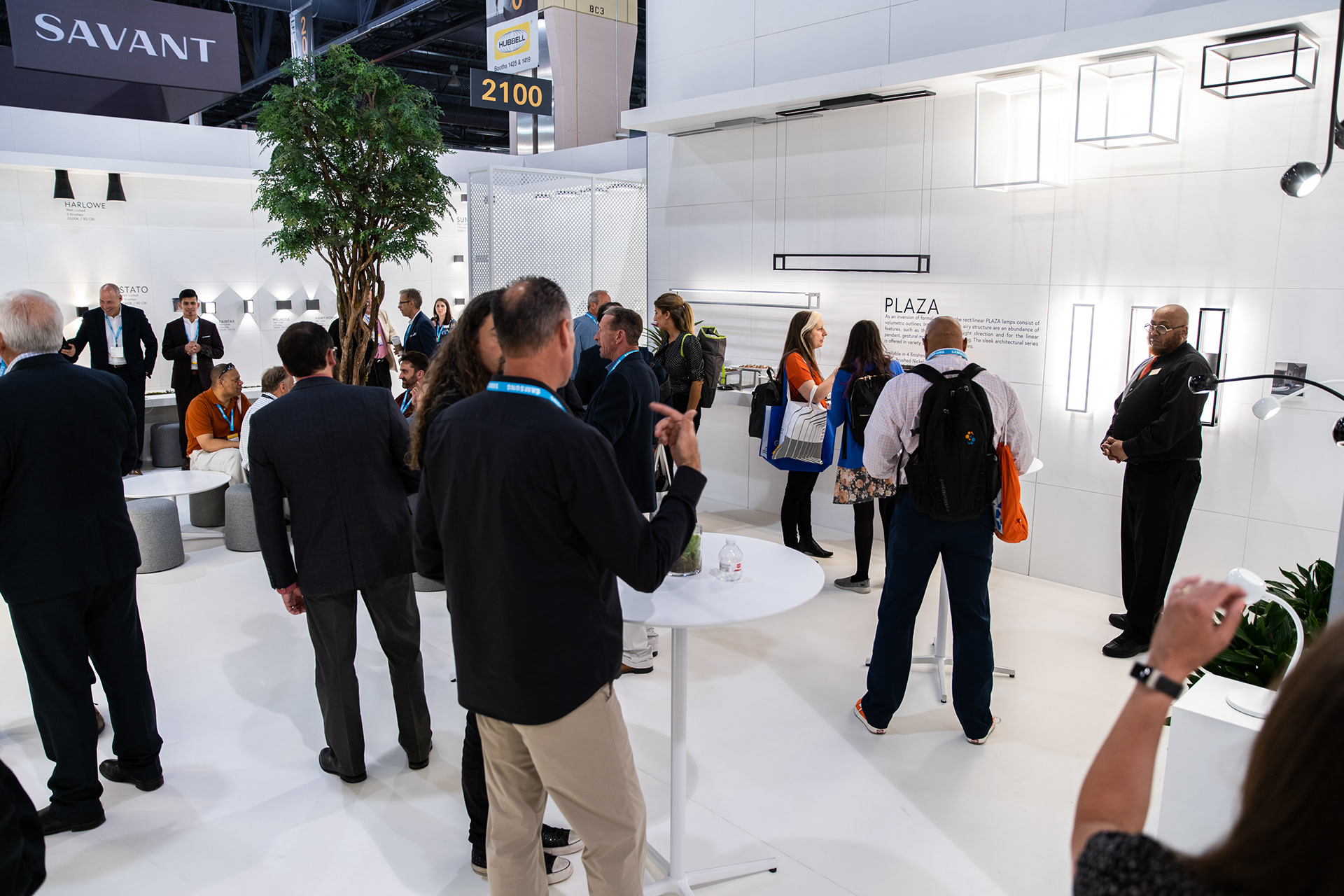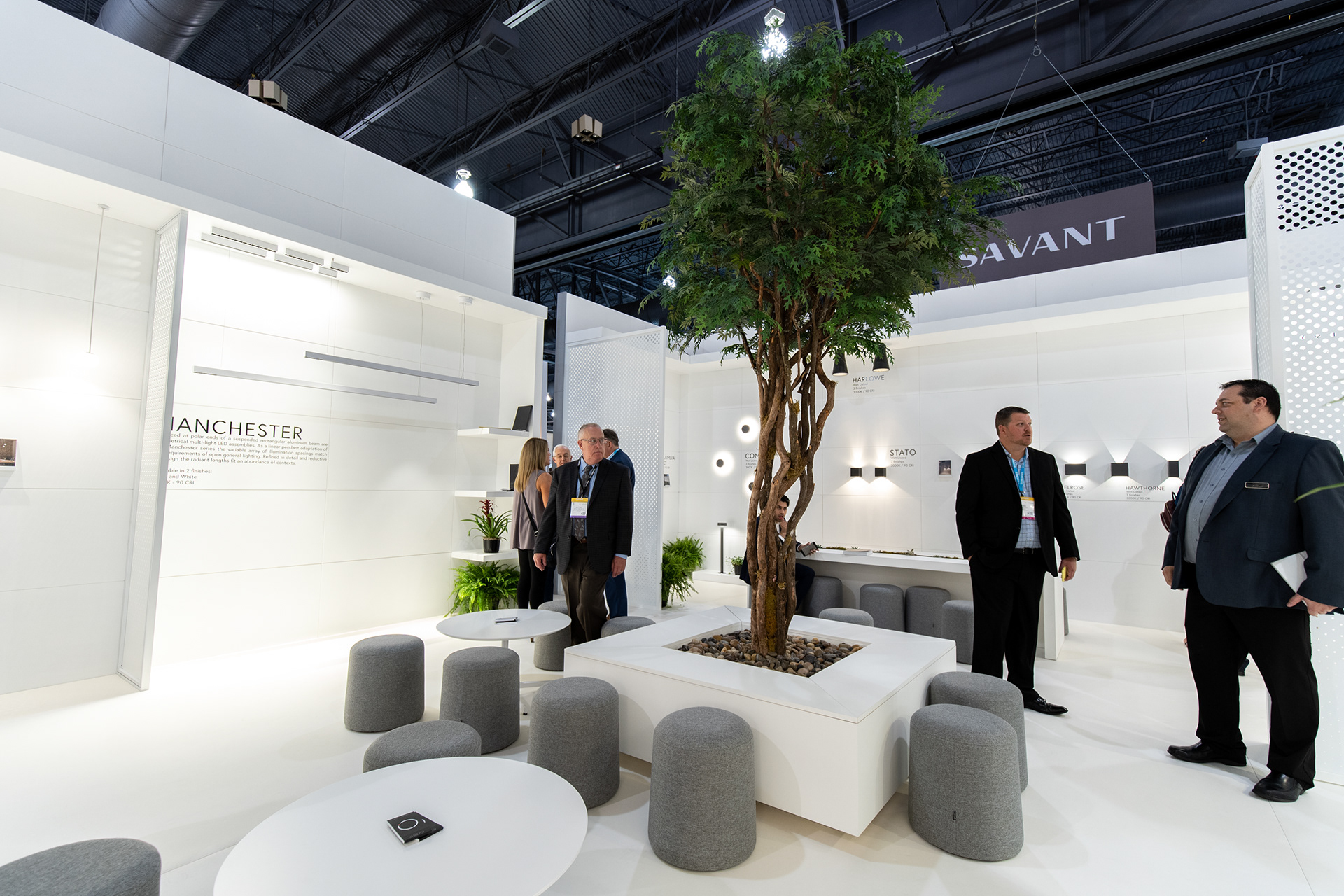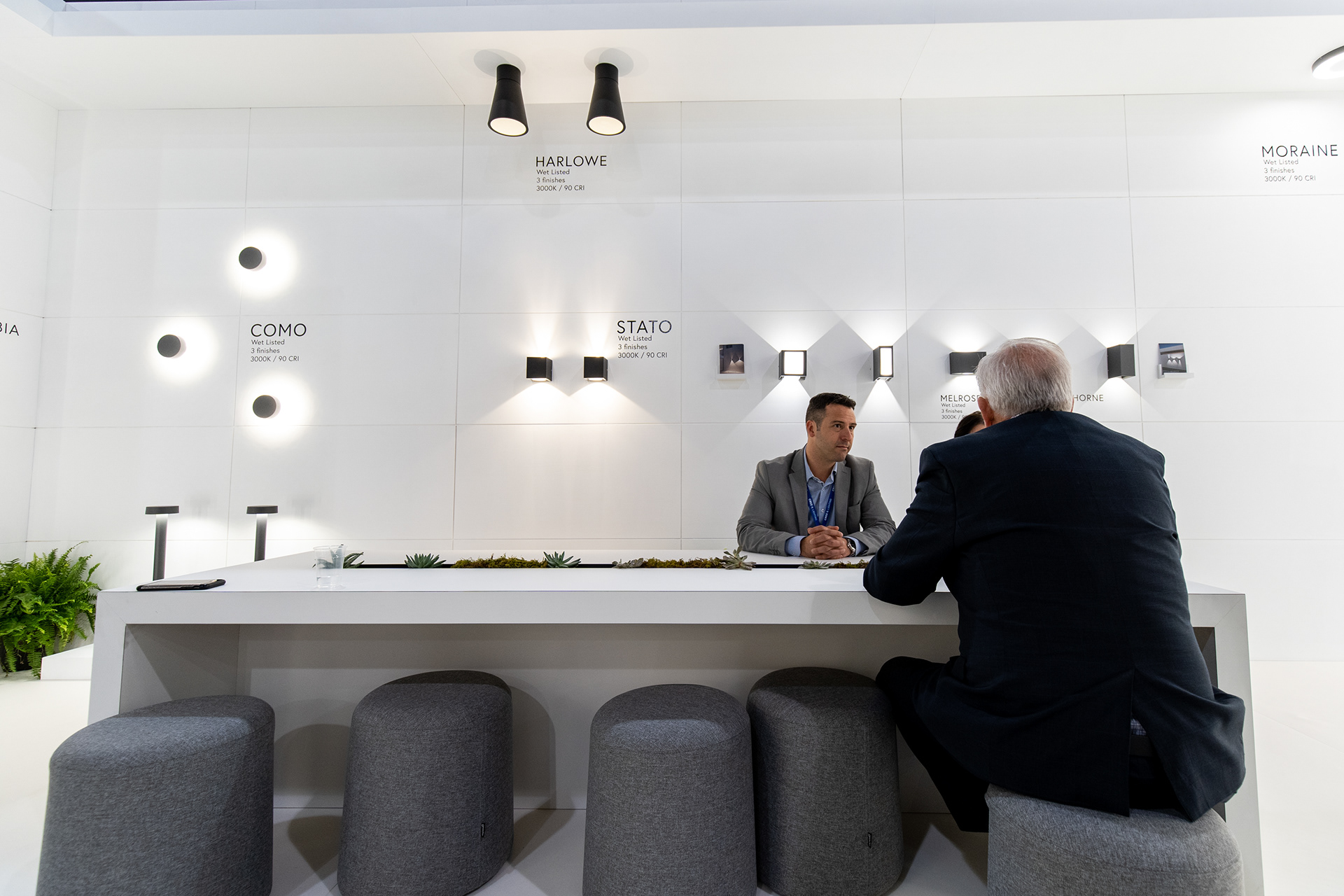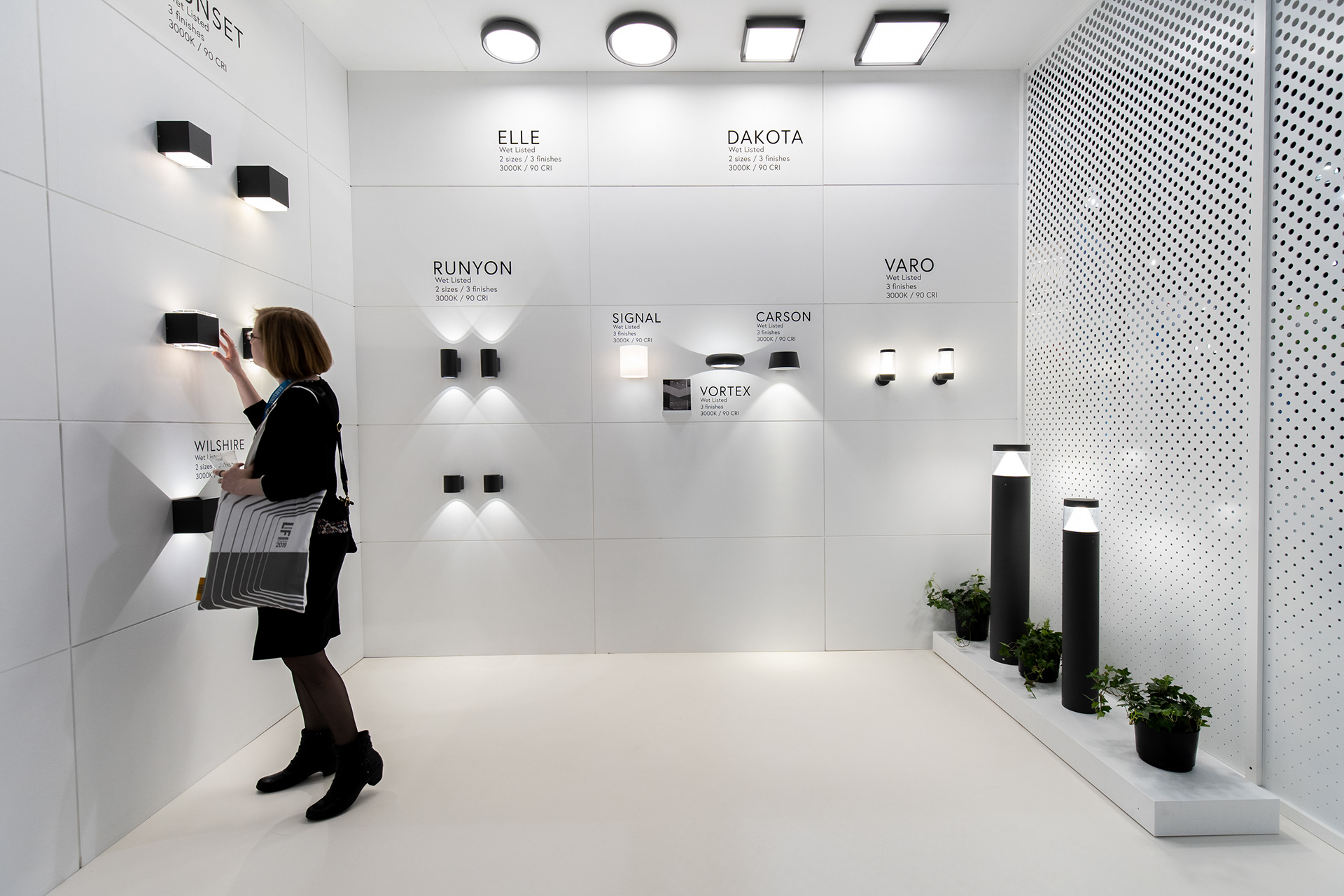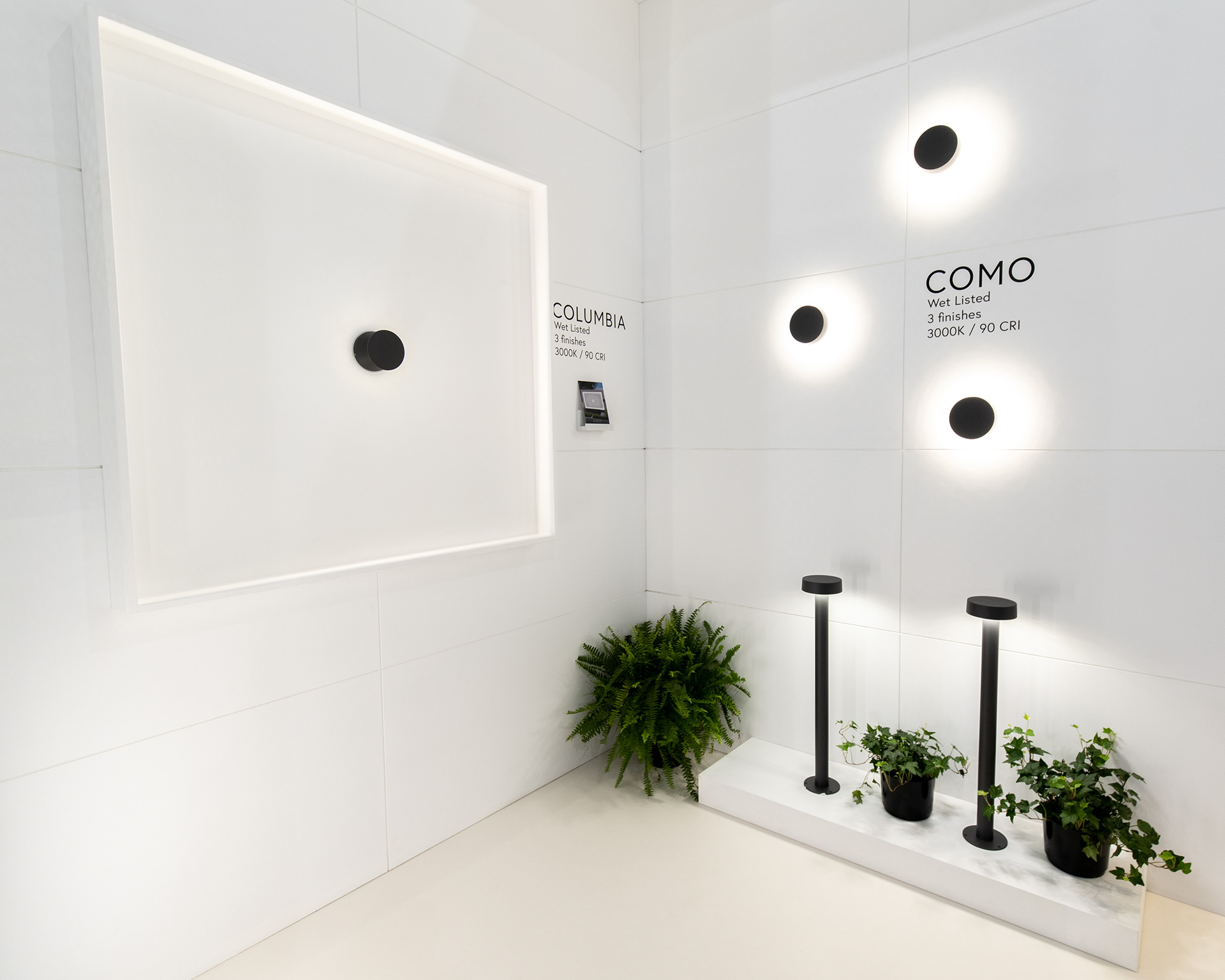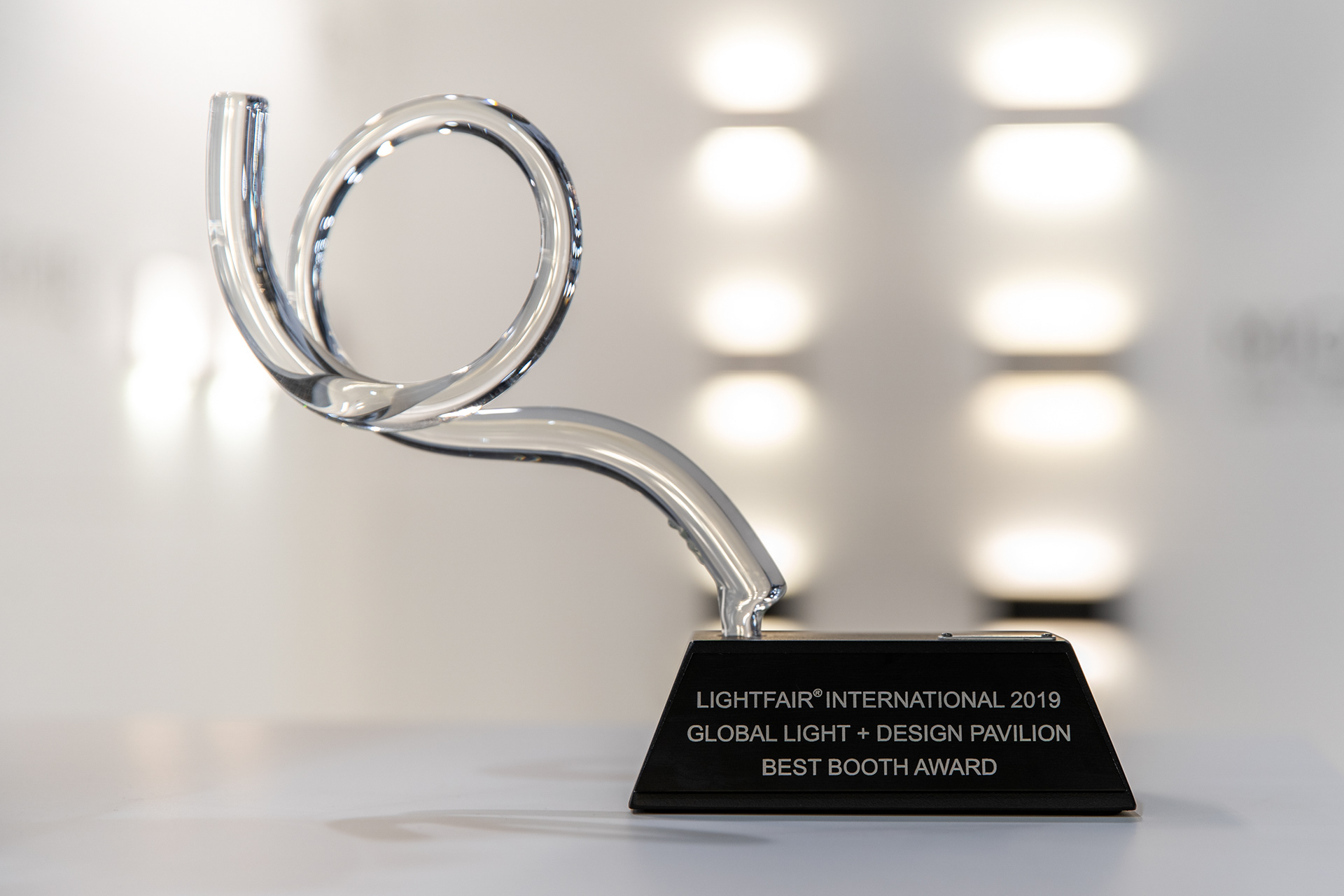 Design Process
Kuzco Lighting worked with North Display & Events for the production of the booth. The initial design direction was simple construction with concrete + white colour theme and a tree in the booth to liven up the atmosphere.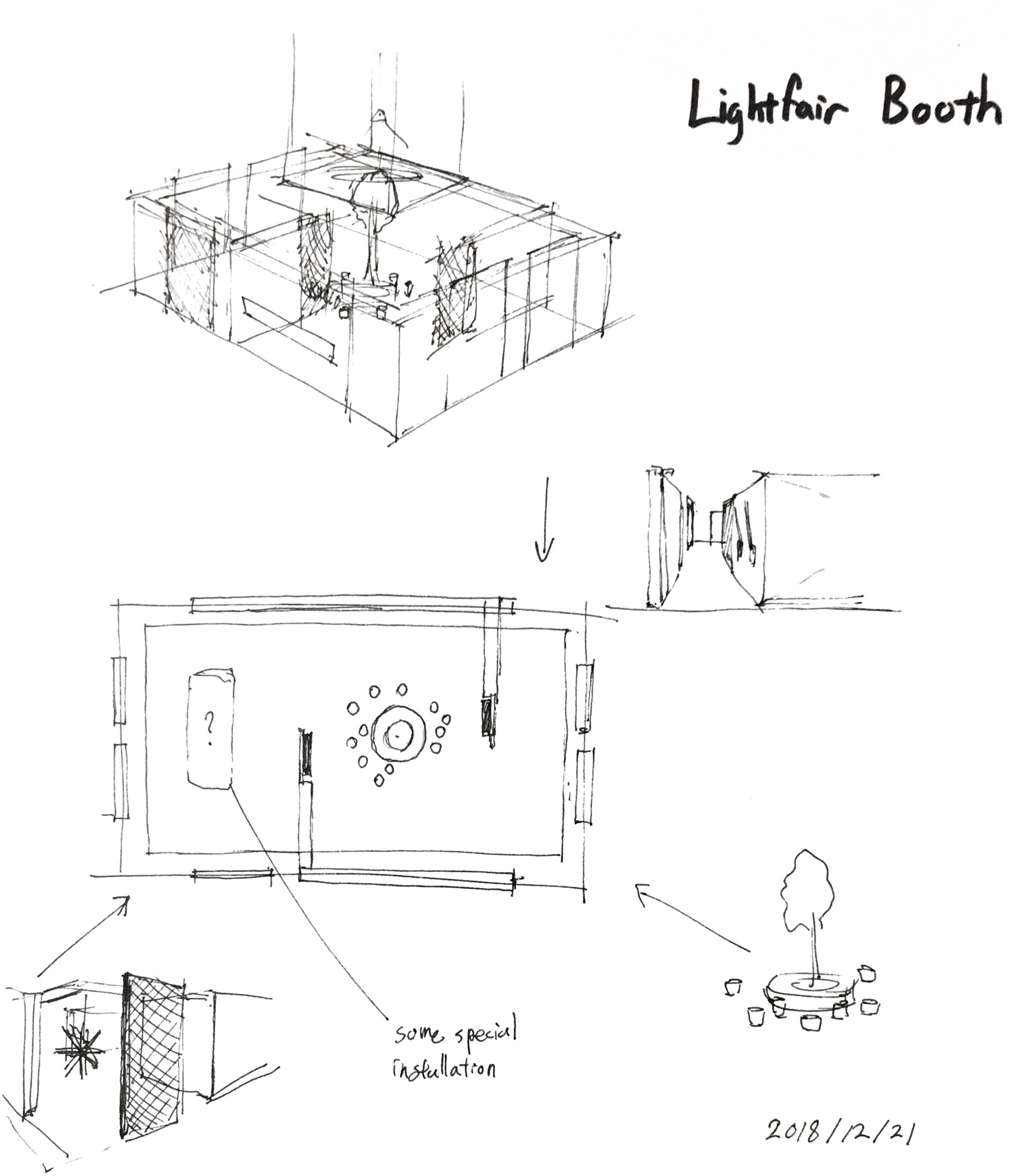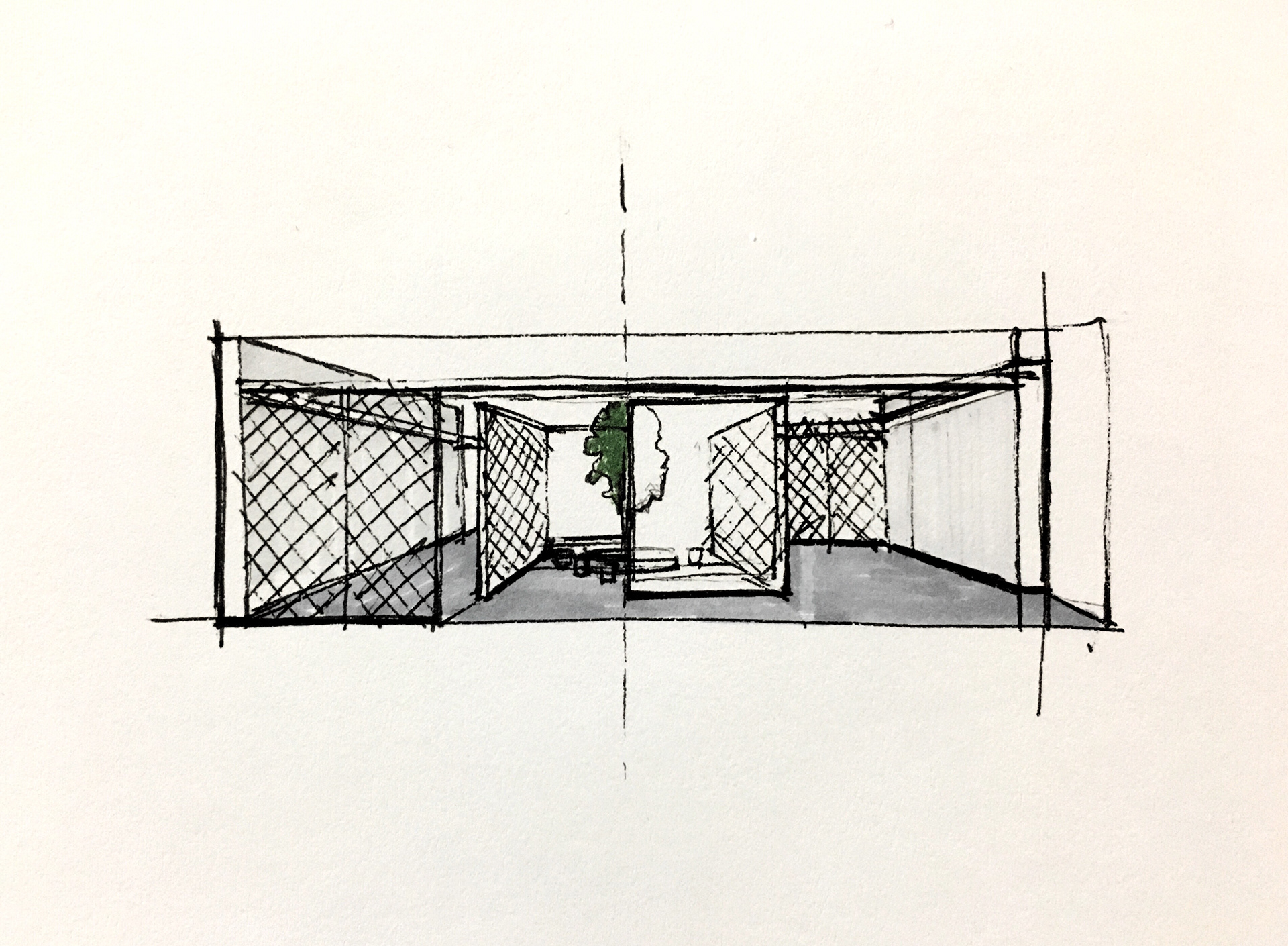 After the first meeting on design directions, North Display provided us with concept renders that contained the design elements we had discussed in the meeting.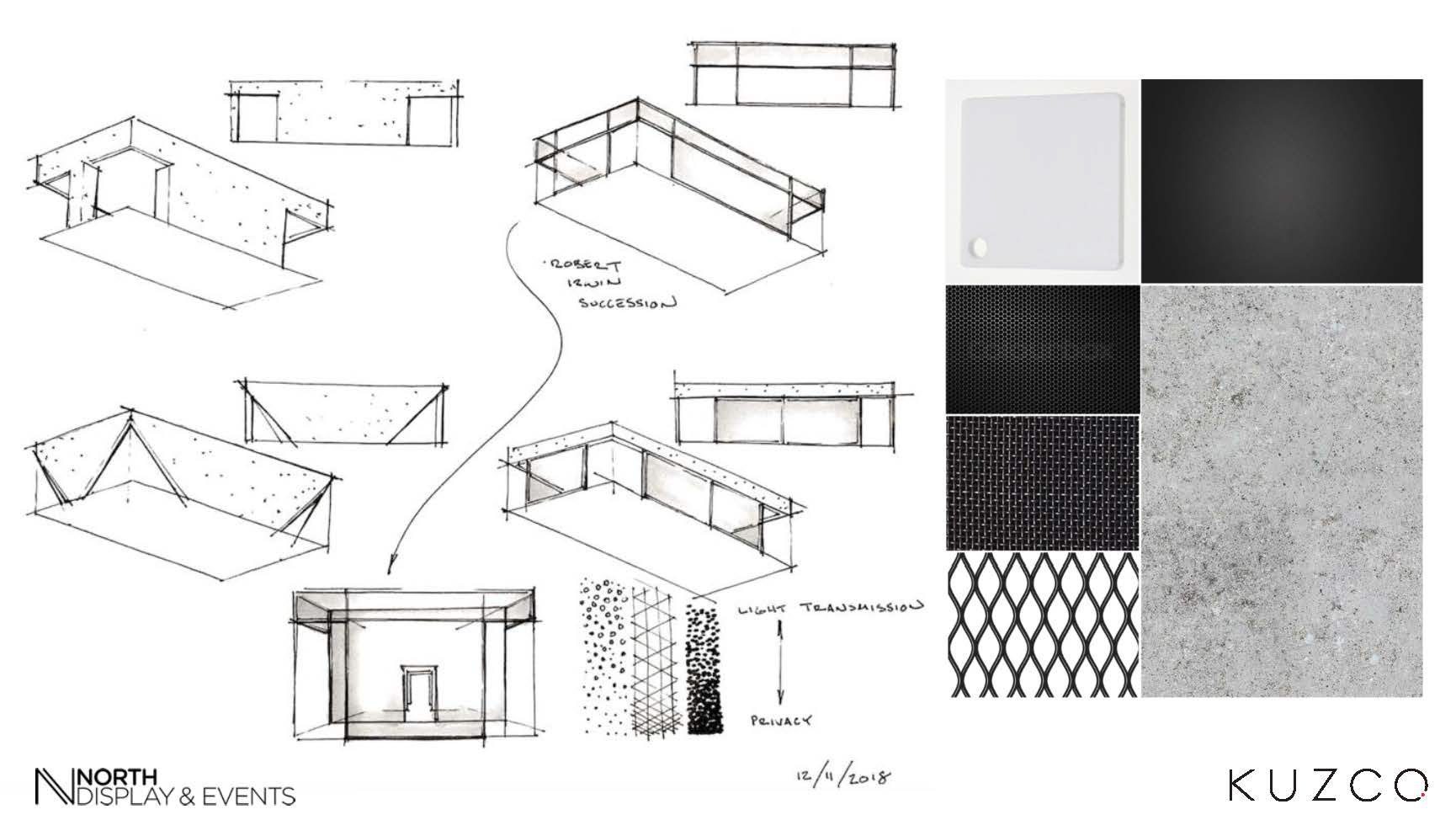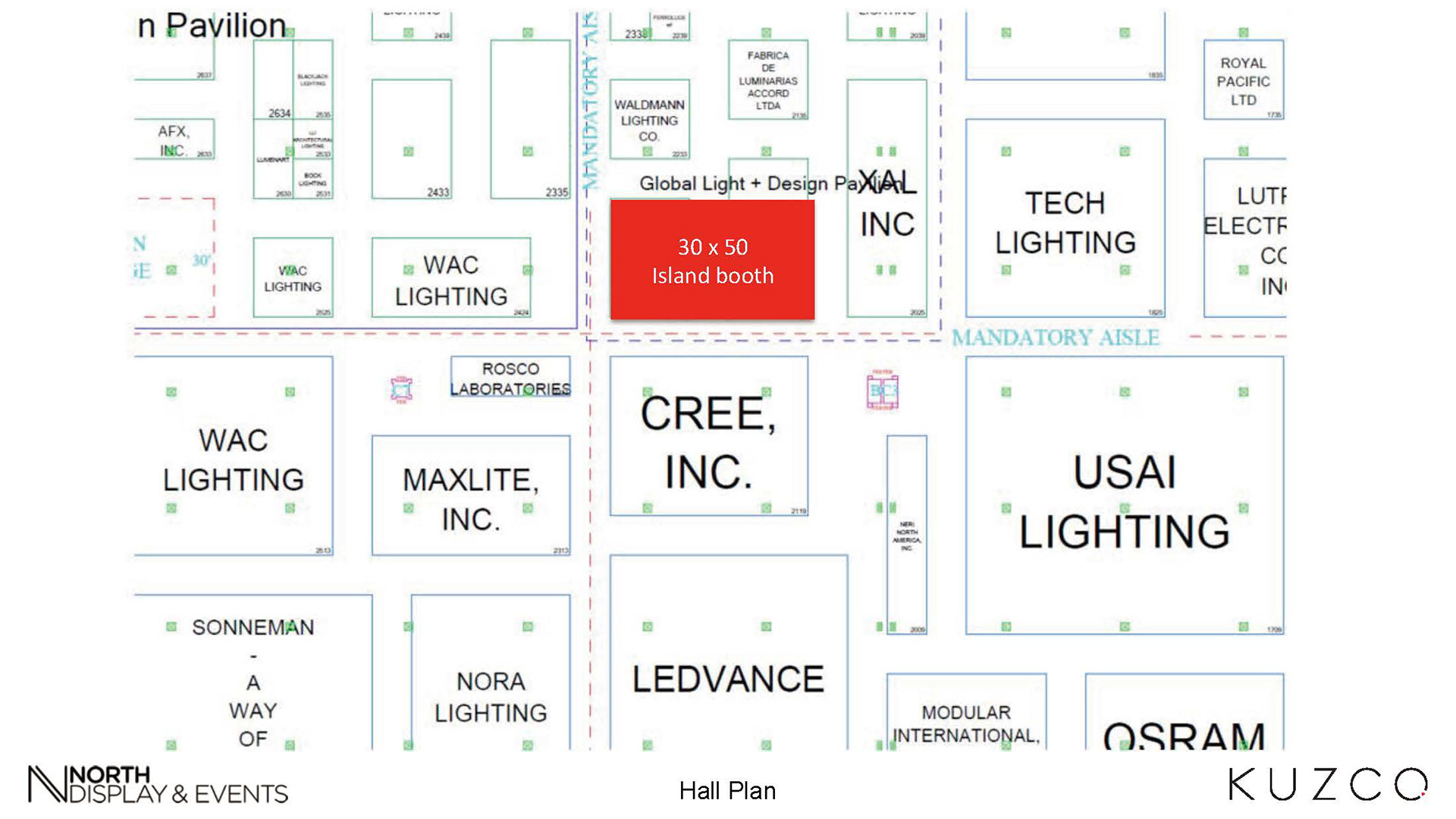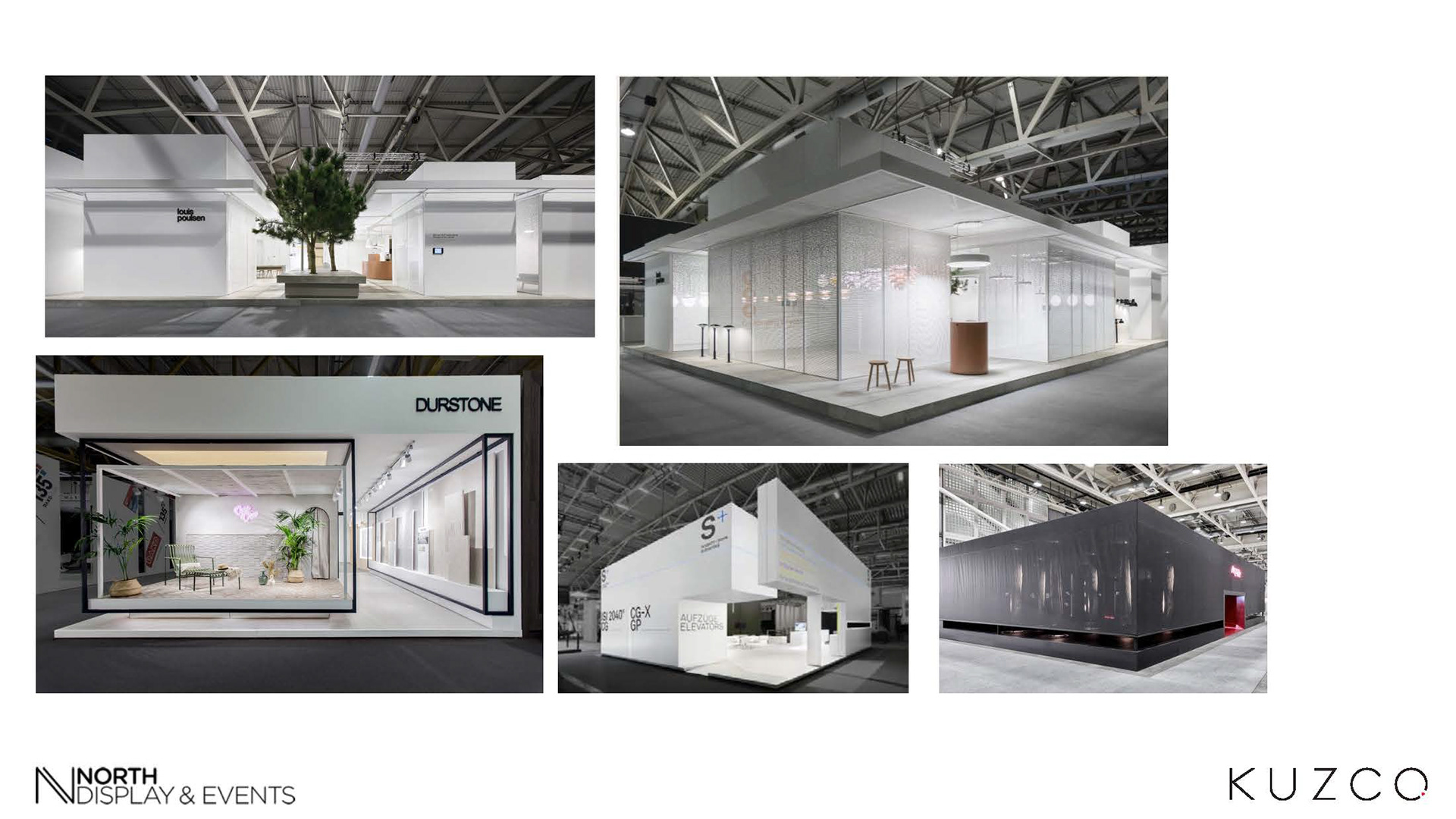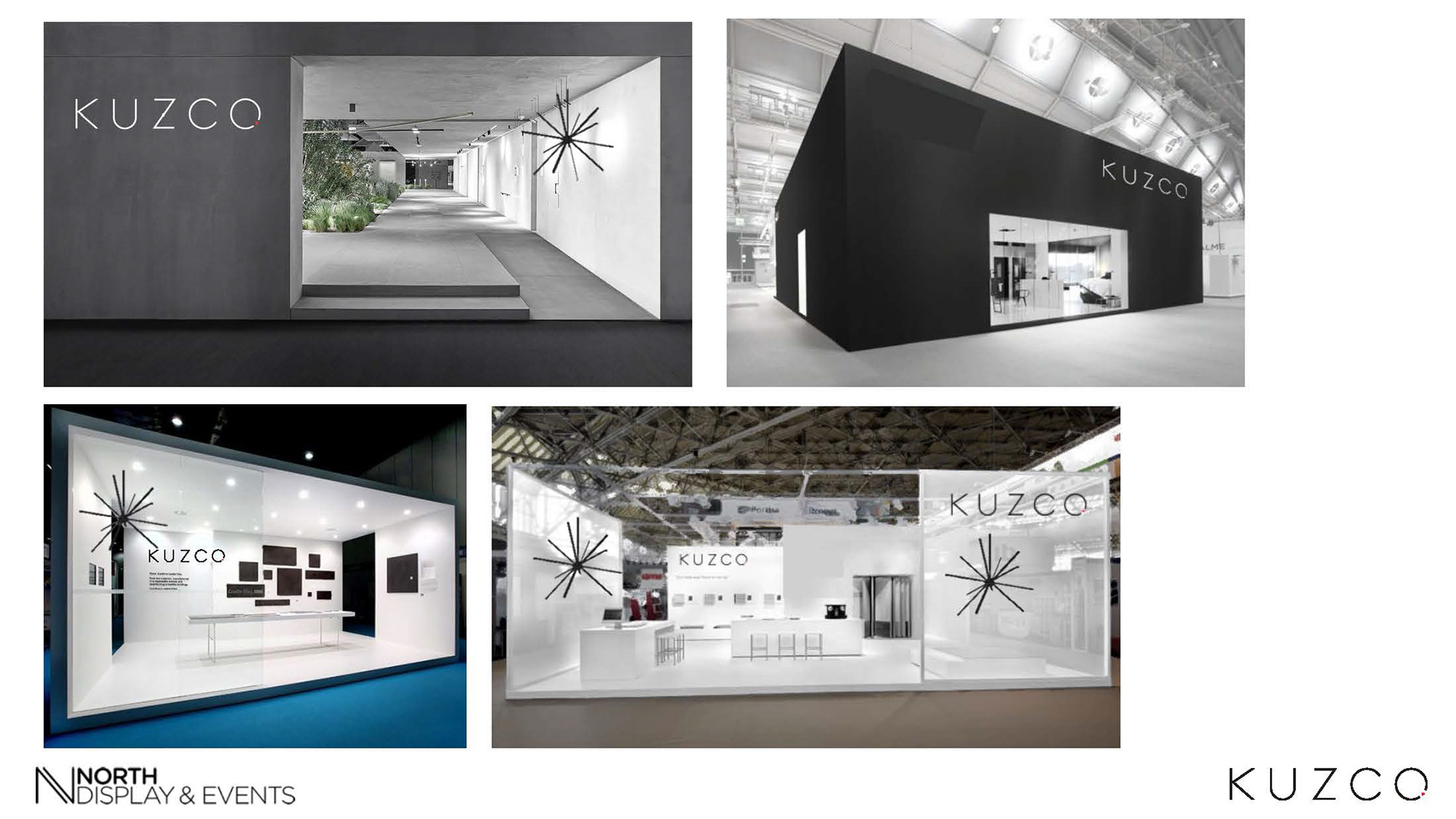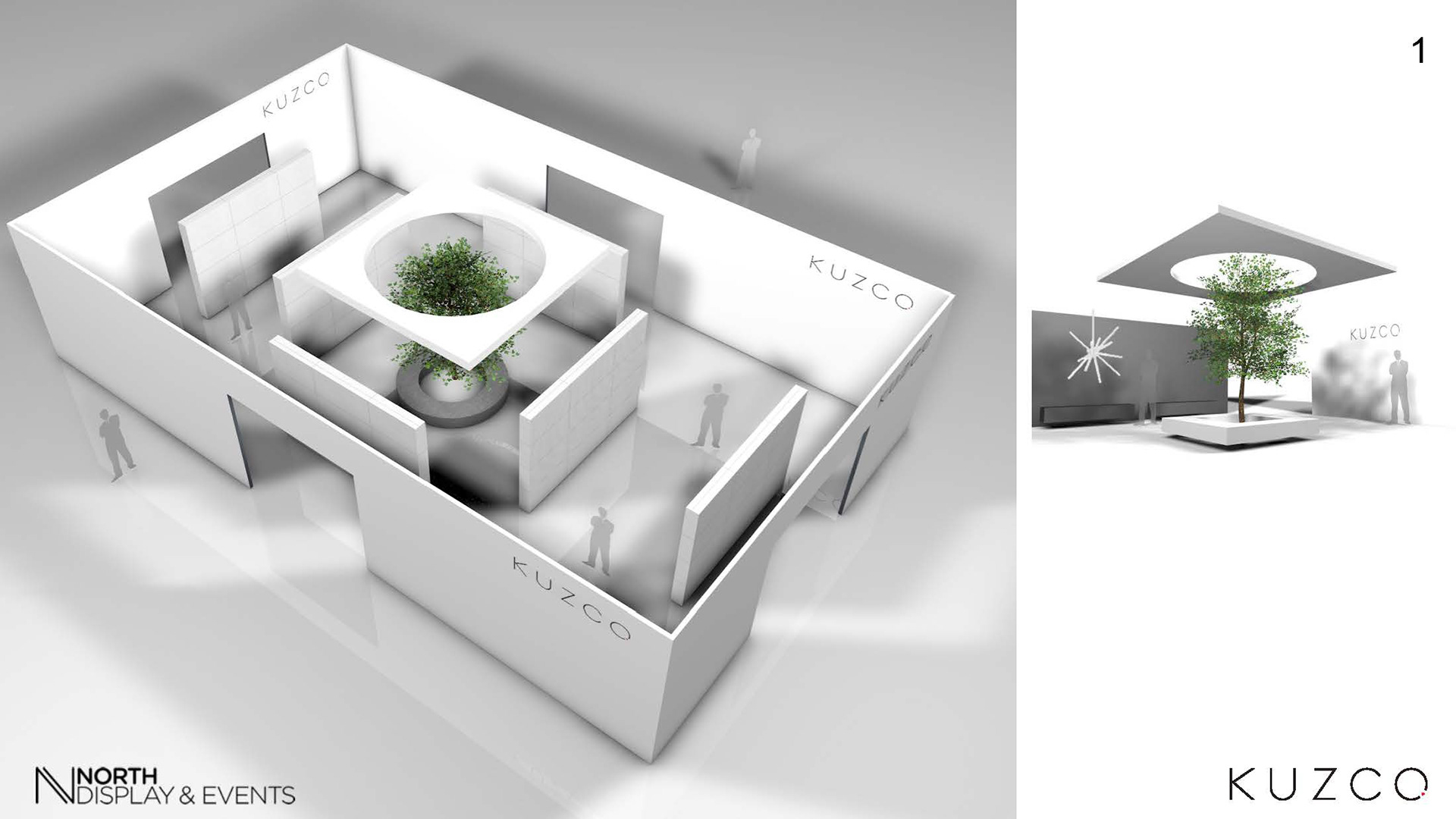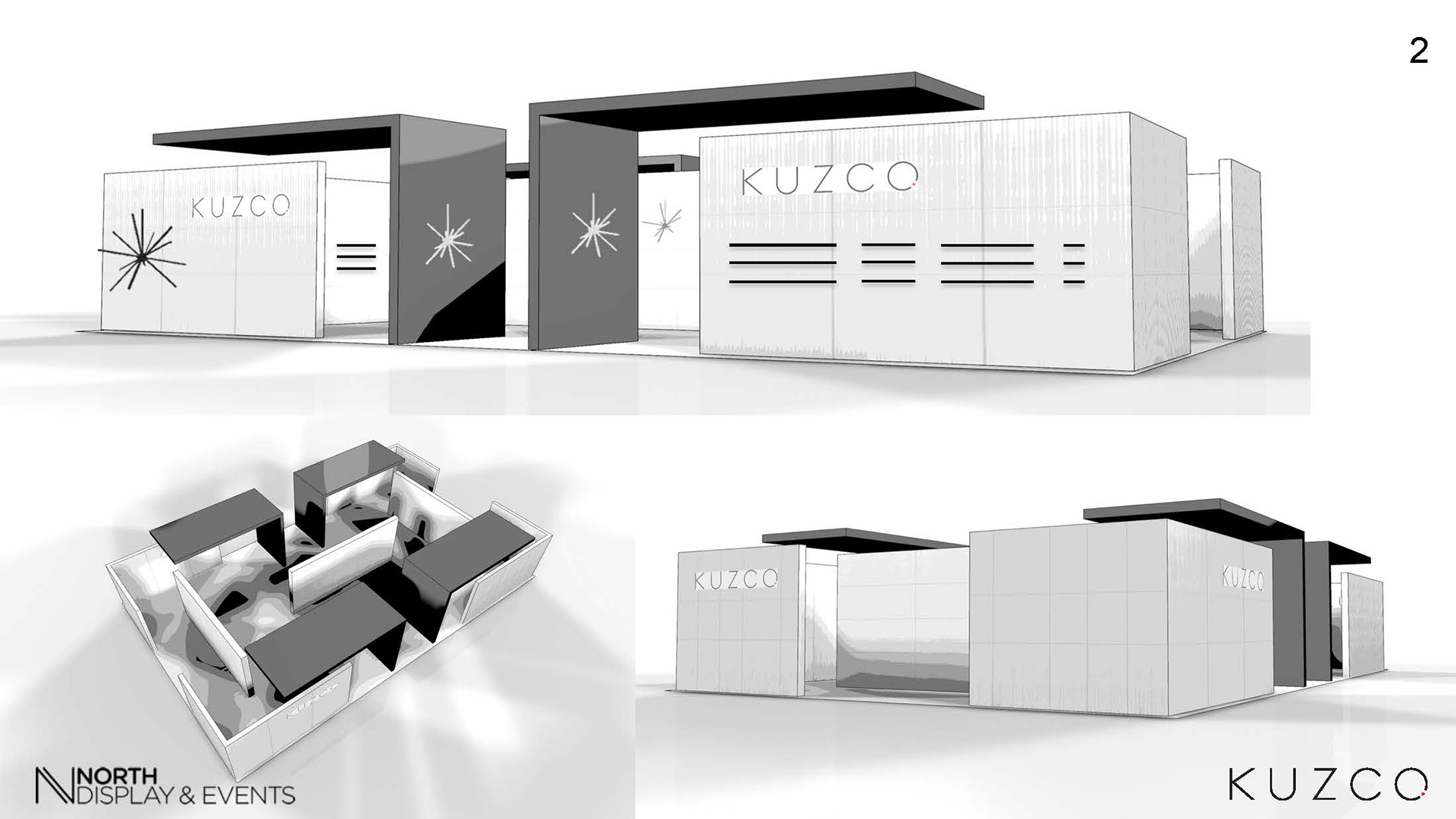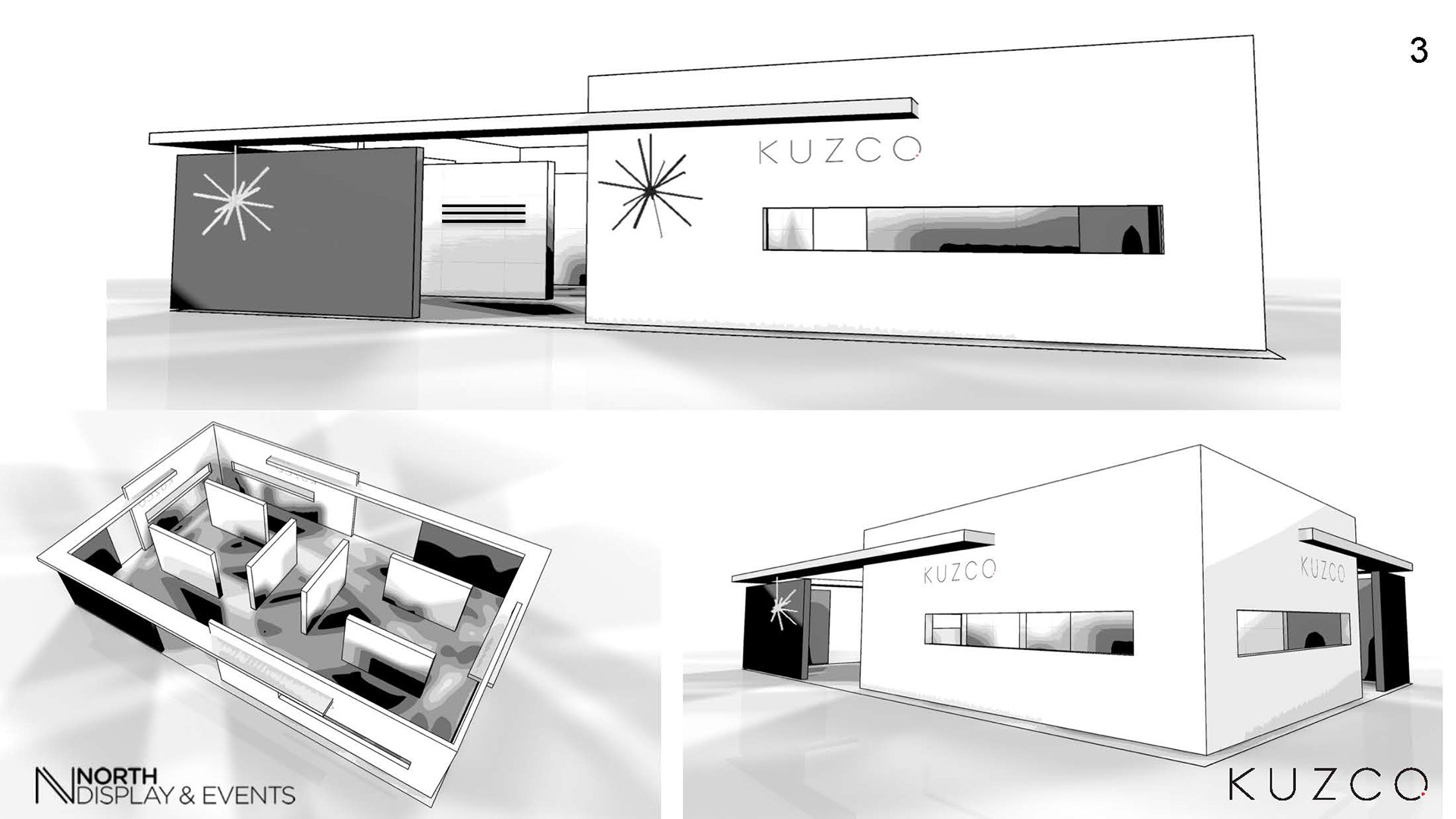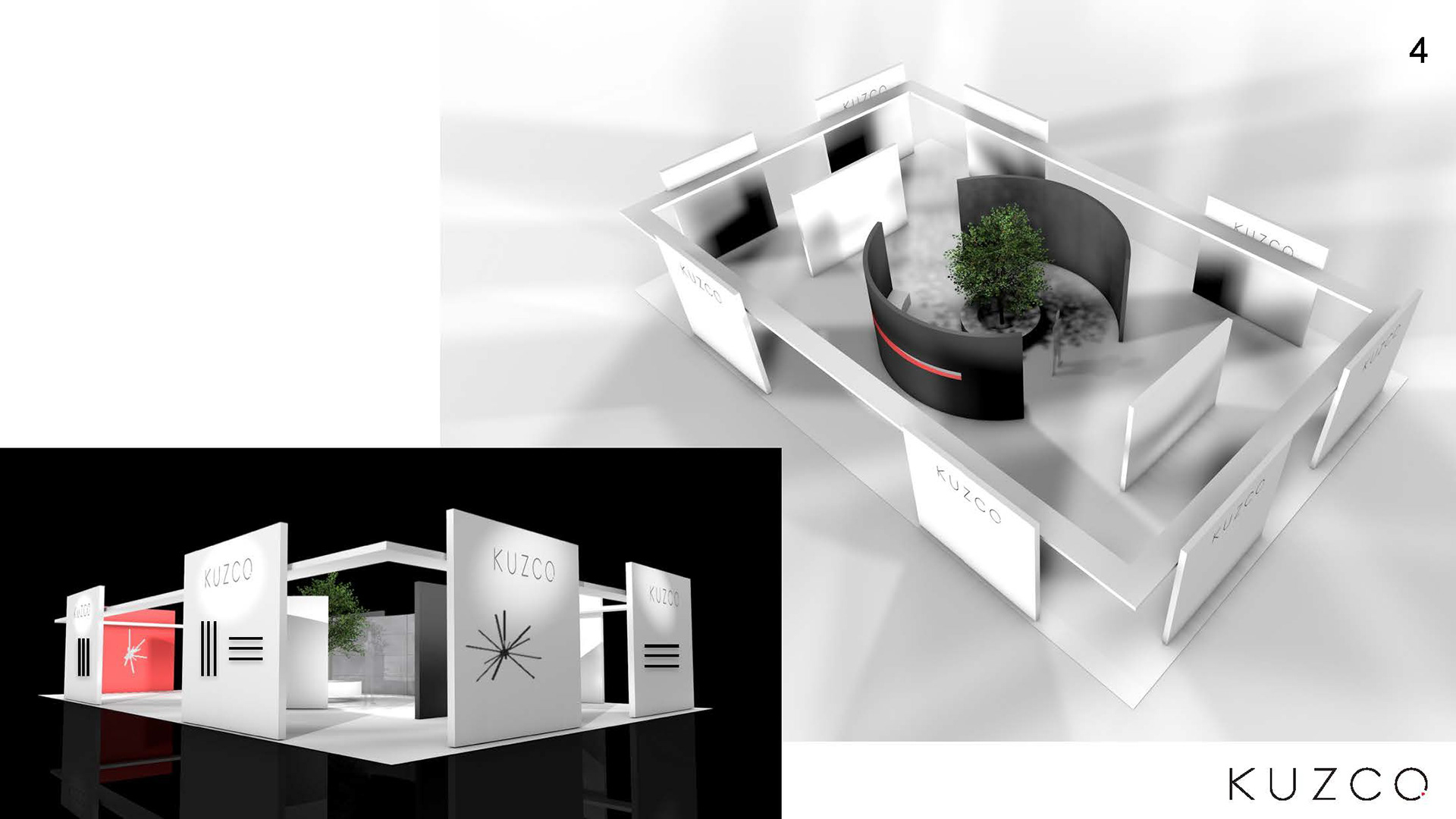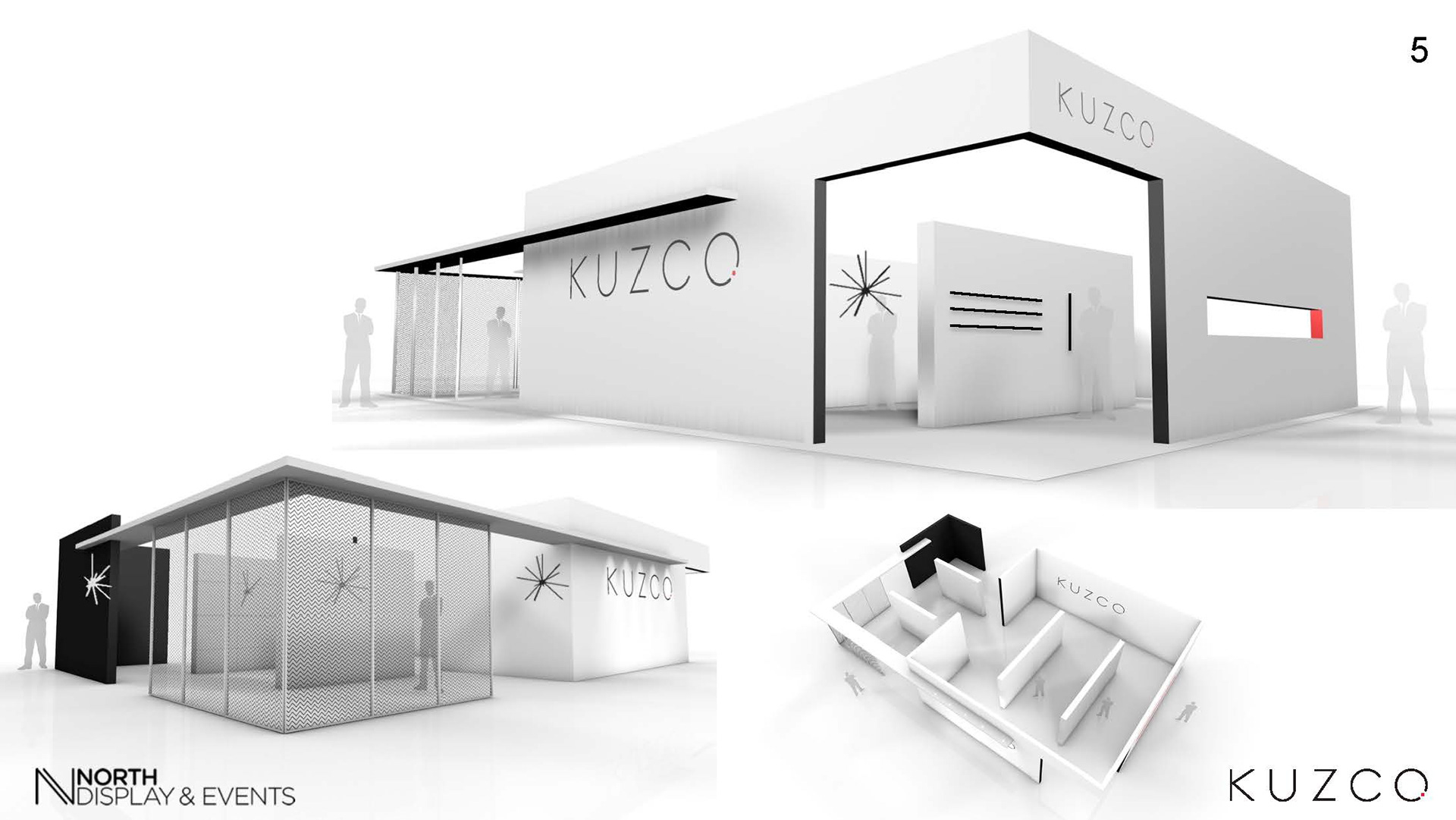 From the meeting we had picked out elements that we think are appropriate for this booth. My task was to combine all these concepts into one. 
Some of the considerations for the decision making were:
  - only have maximum 2 openings to regulate visitors coming in
  - need to have modularity, to have flexibility in the size for different shows
  - maximize canopy to have sufficient space to mount suspended light fixtures
I created a basic CAD drawing of the booth (Solidworks). Through approval from the managers and the CEO, this drawing was sent to North Display for quote.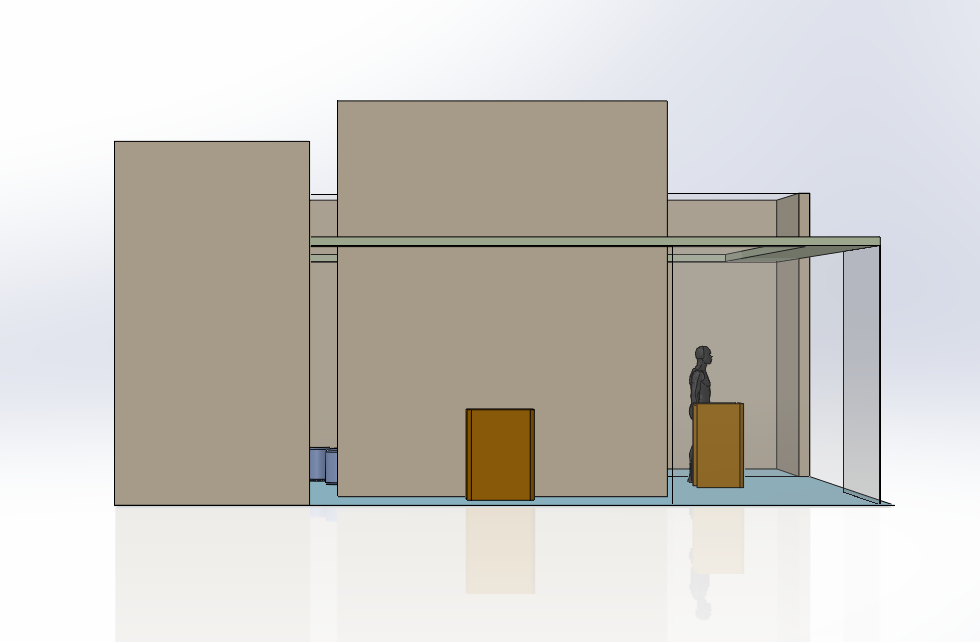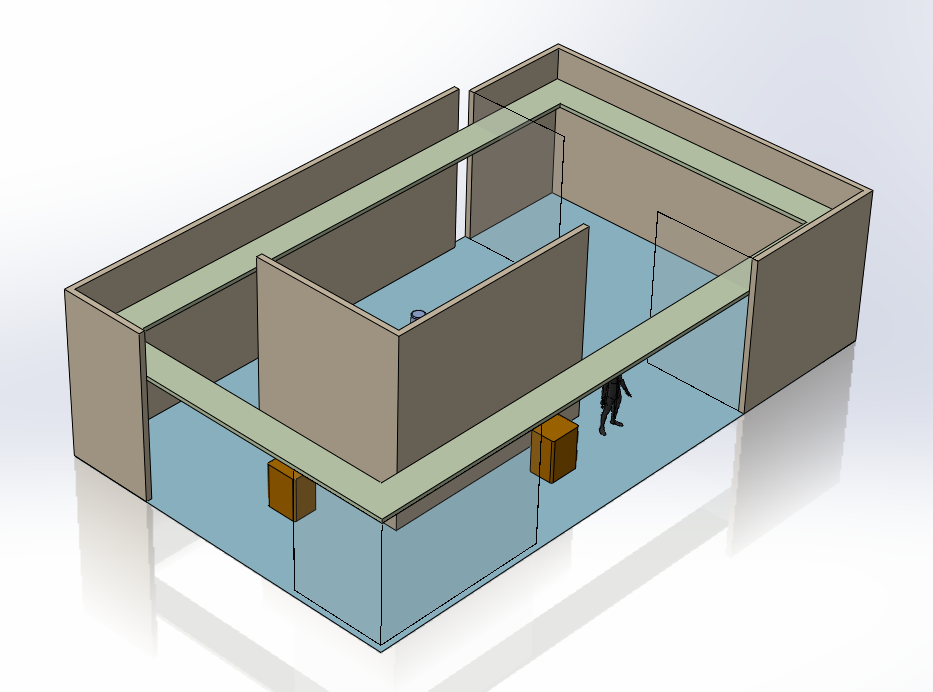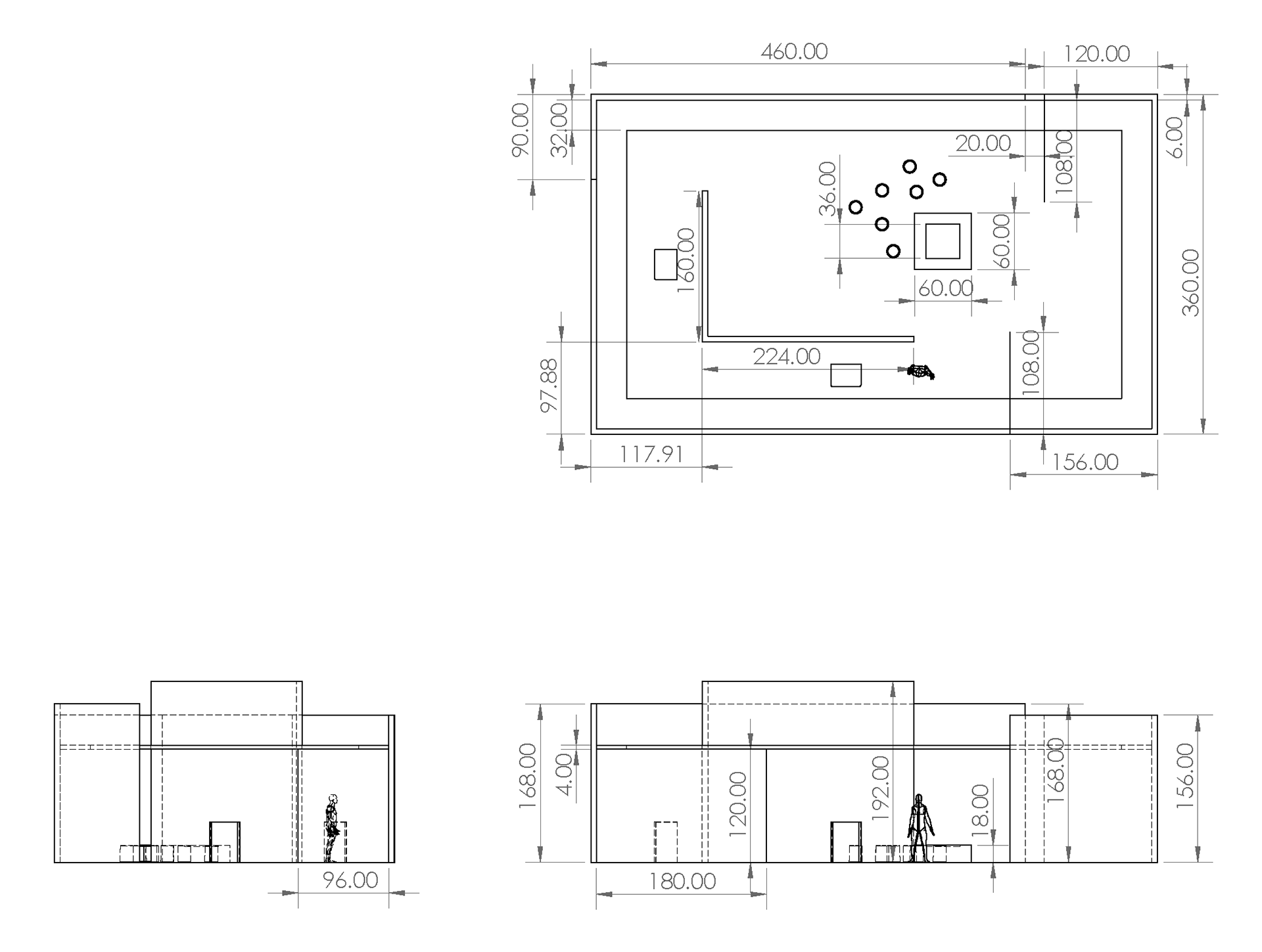 Refined renders were provided by North Display.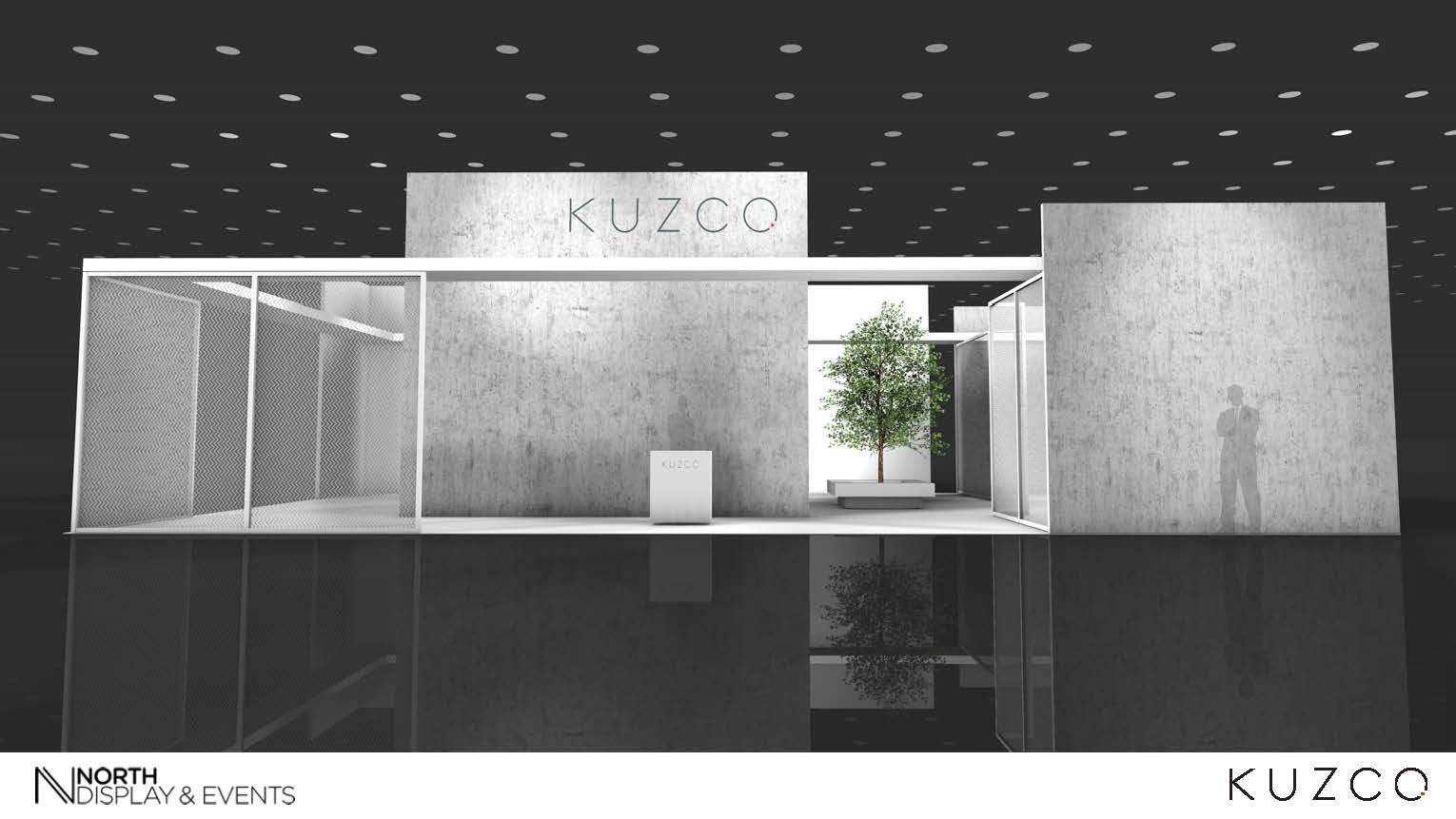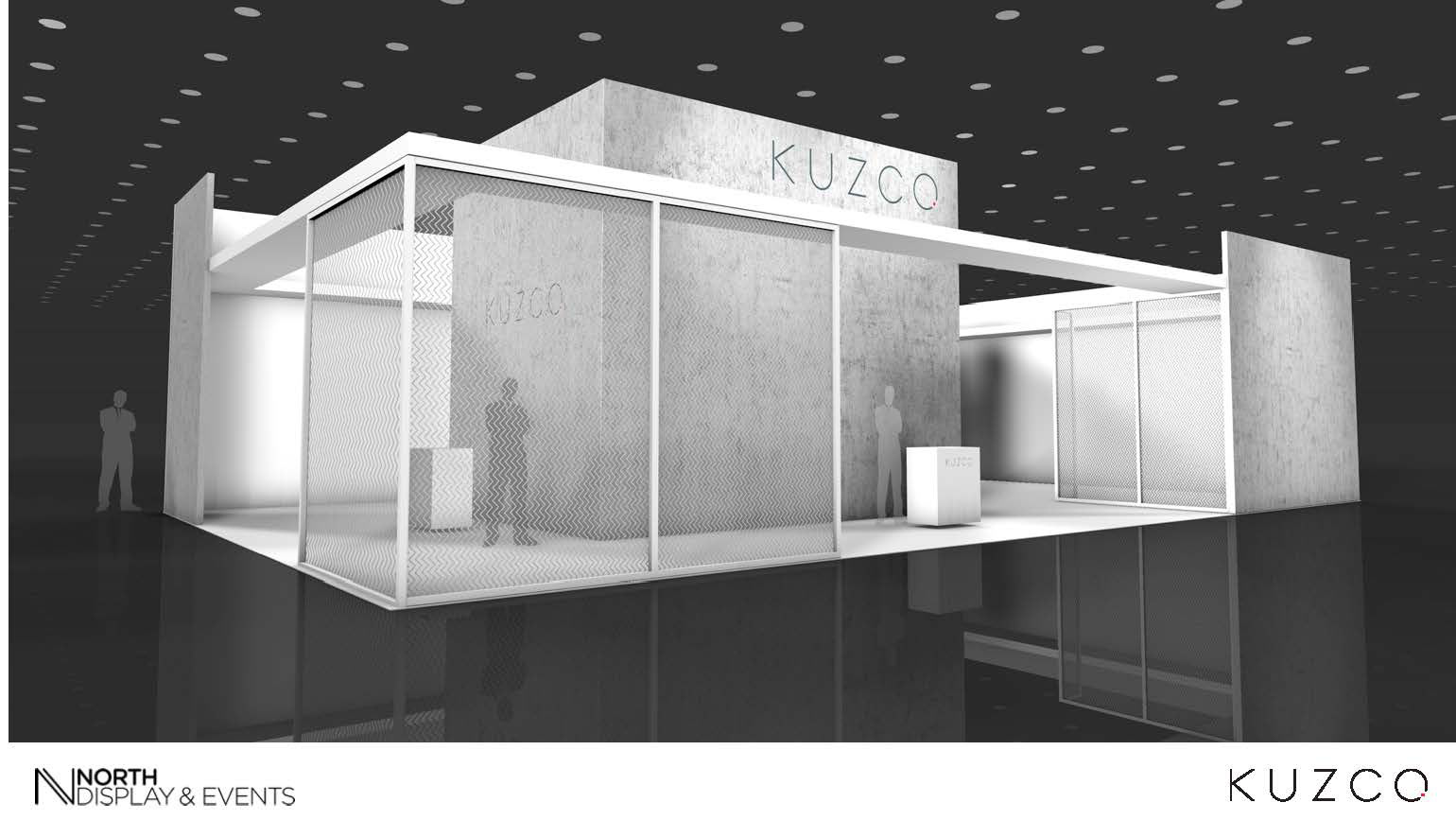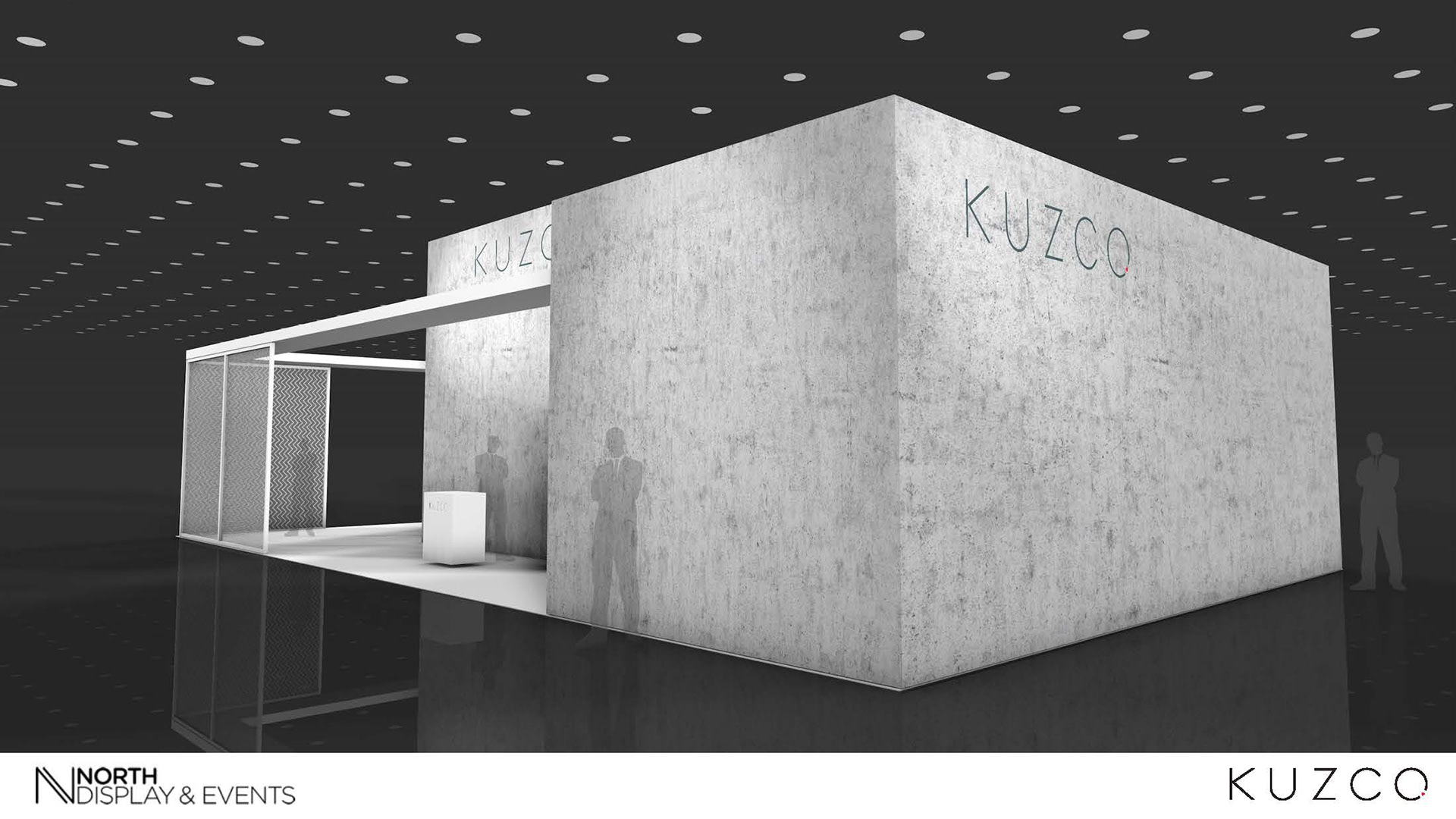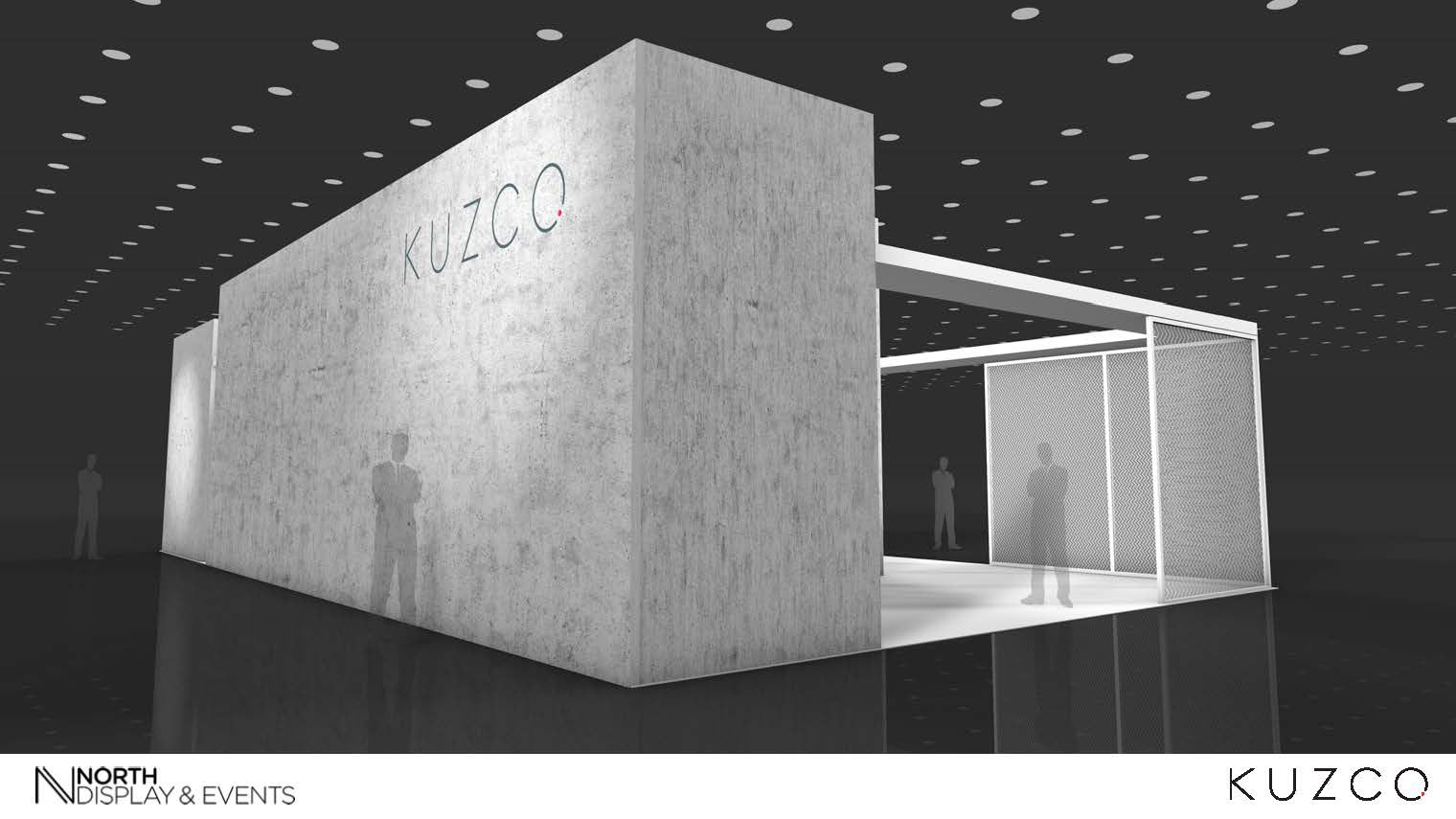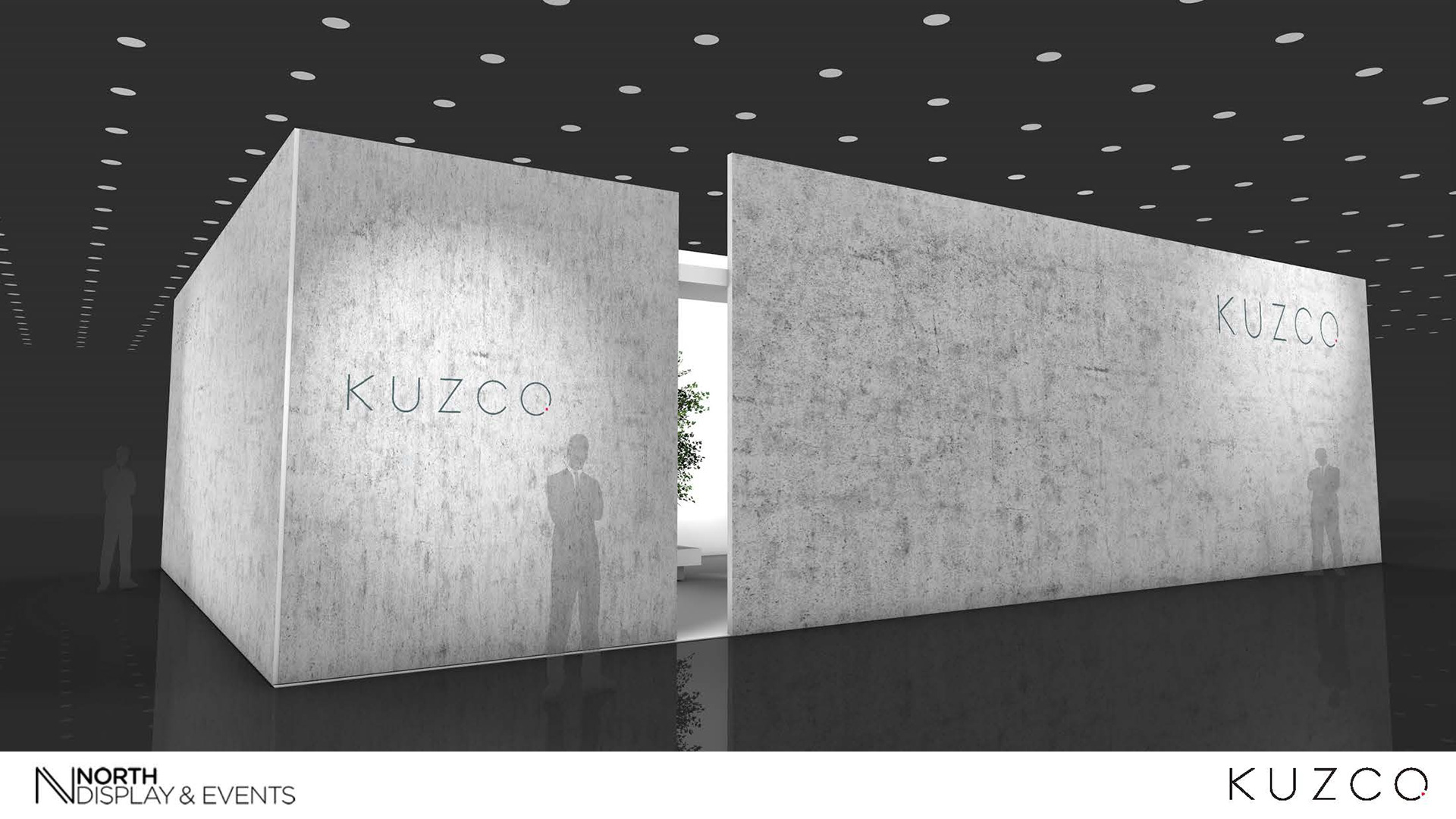 My next task was to plan the layouts of fixture we planned to show. Through discussions we chose to have the new outdoor products in the right hand side, separate from the central area. A long table with charging ports in that area was suggested as well.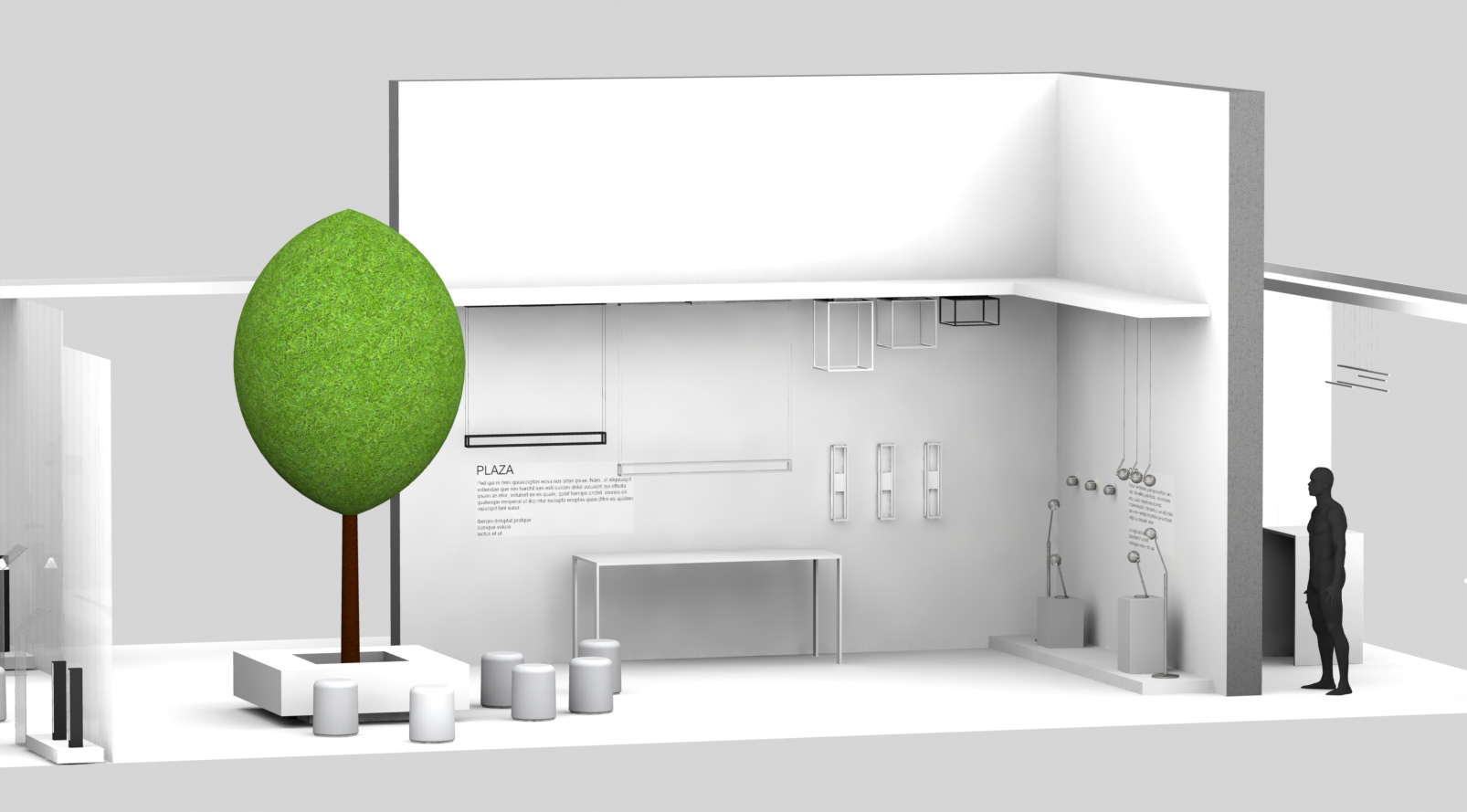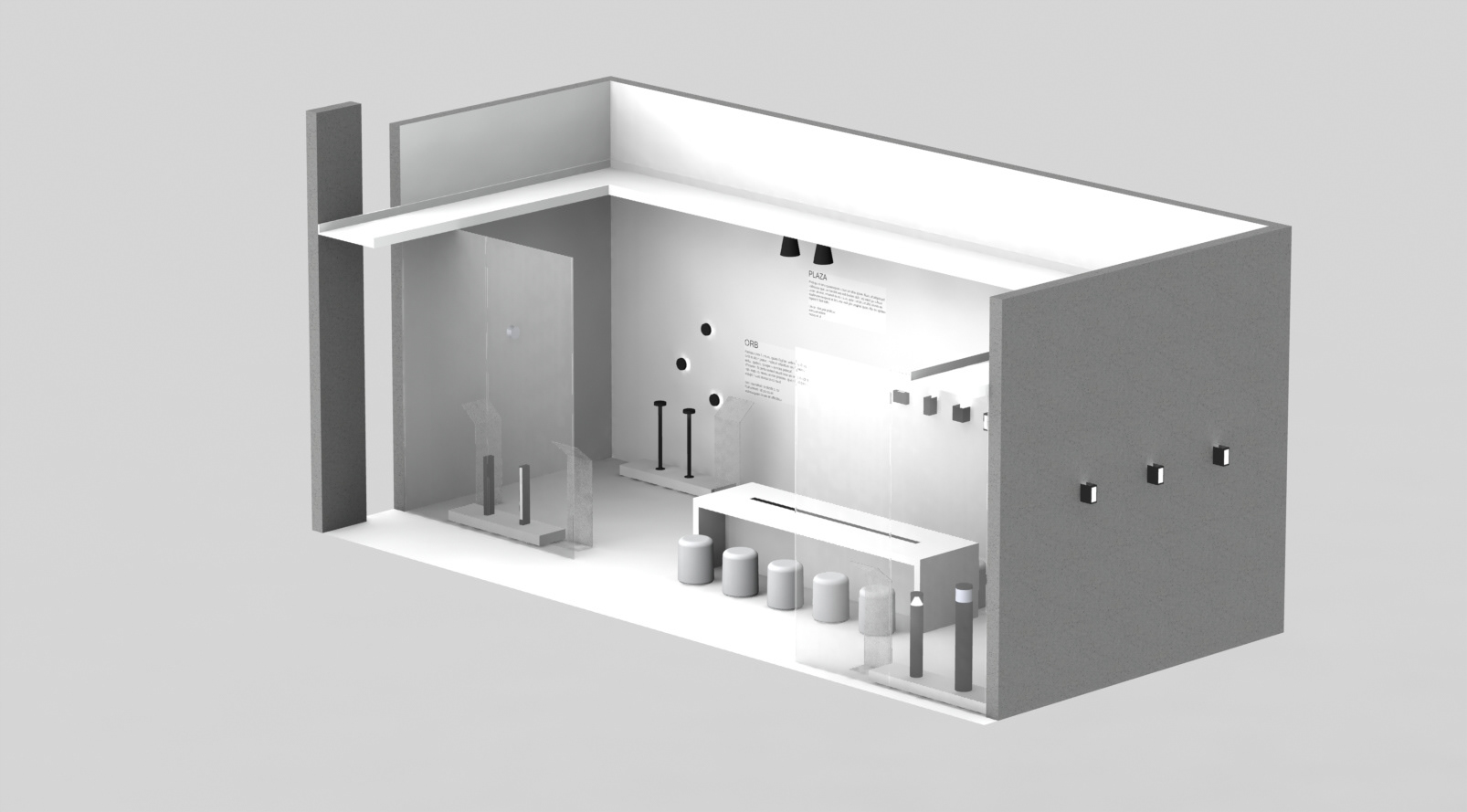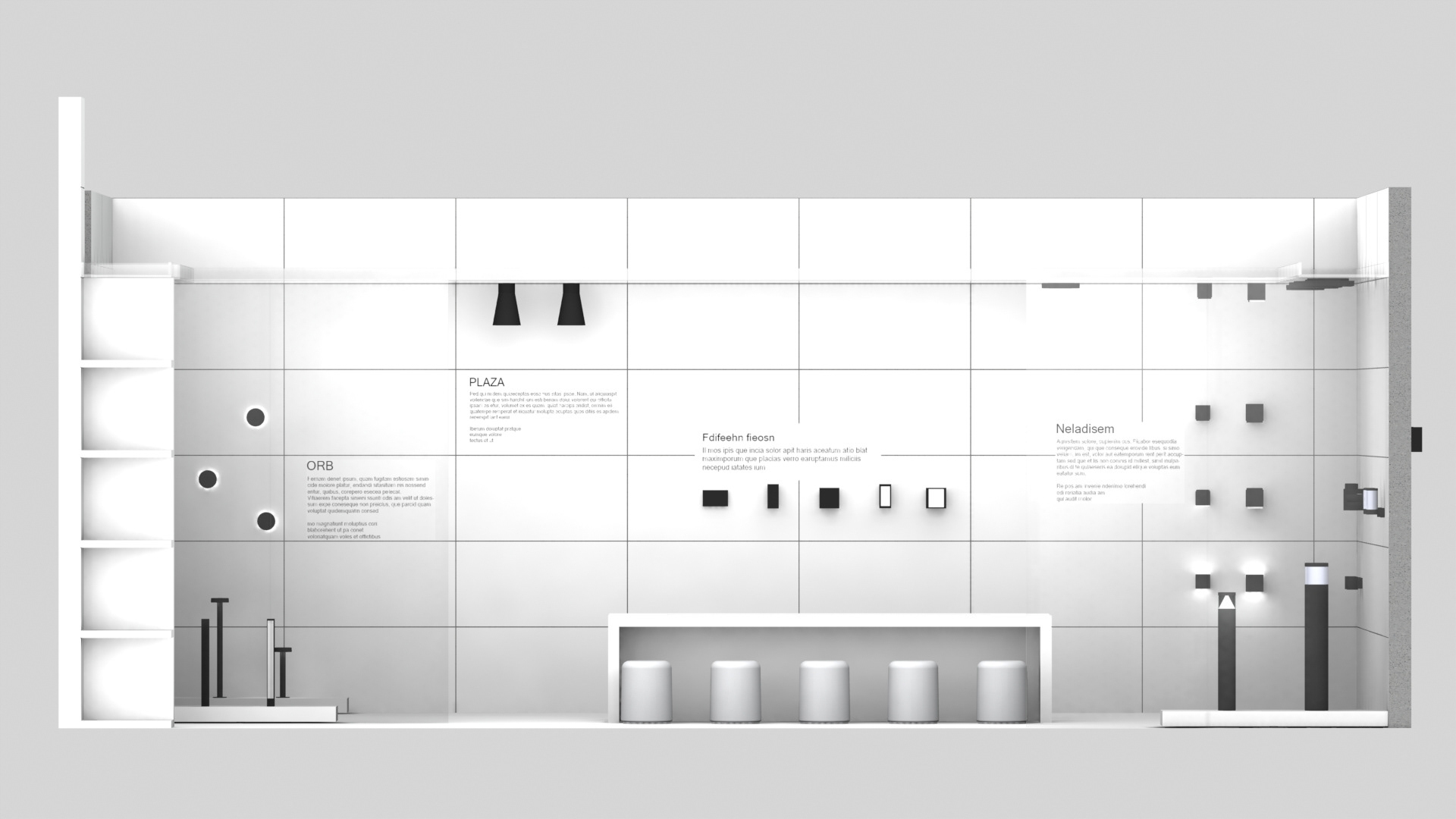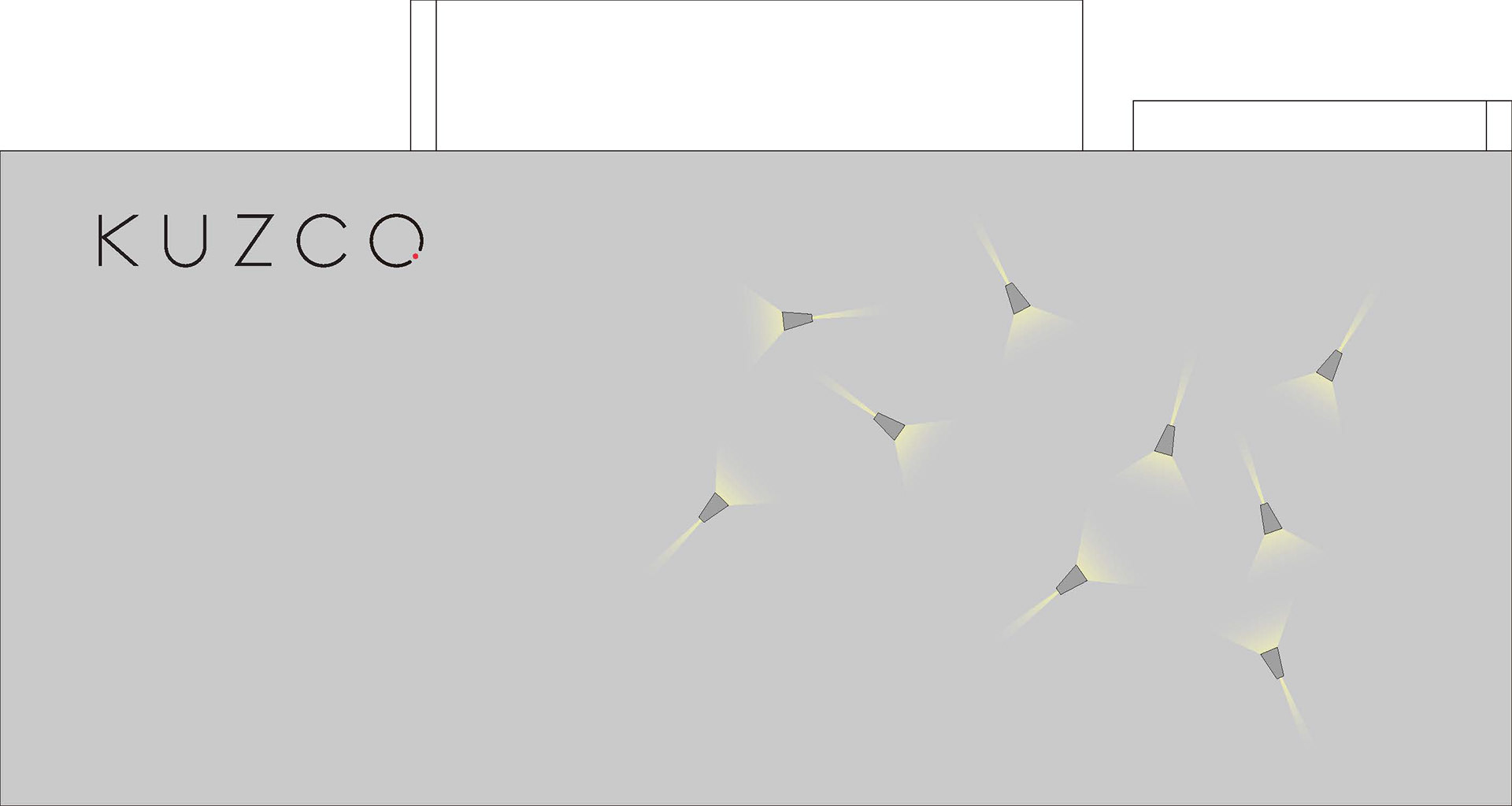 Production at North Display & Events Studio